IOC to Block Italian Symbols at Tokyo Games
The COVID-19 pandemic delayed the Olympics Games for the first time since 1944 during World War II. Despite the delay,  the International Olympic Committee (IOC) has continued to meet on a regular basis through remote terms to plan and prepare for the 2021 Olympic Games. The next meeting is scheduled for Wednesday, January 27 to discuss the fate of the games as well as a decision on whether symbolism of Italy will be allowed. 
In 2019, a new Italian law was enacted. This law enabled the federal government to reorganize the Italian Olympic Committee (CONI), and CONI's activities and internal organization. An important key factor to this law is that it also changes the way the Italian government funds the country's Olympic Sports. 
The government funding for CONI is now split between two establishments, the Olympic Committee and a Sport e Salute Company. The Sport e Salute company is state-owned and distributes the income from state funds and financing. With the funding coming from these two establishments, it allows the Italian government to have greater control over how much money CONI receives and how much of it gets to be used. CONI no longer has any power and must abide by the government. 
La Republica is an Italian Newspaper that claims that the decision has been made and the Italian flag and national anthem will be suspended from the Olympic Games. The president of CONI, Giovanni Malago, further did not confirm but insinuated that if the Italian government does not resolve the issues by Wednesday, then symbols of Italy will be suspended.
To ban the symbolism of Italy at the Olympic games would be a huge loss. It would be a loss to all the athletes who have trained so hard to represent their country at the highest level of sport competition. Imagine winning a gold medal only to go on the medal podium with no flag of your home country above your head and no sound of the national anthem. That would be a loss of pride and nationalism. 
At the London 2012 and Rio 2016 games, Italy won 28 medals at each game. In London, 8 were gold, 9 were silver, and 11 were bronze. In Rio, there were 8 gold, 12 silver, and 8 bronze. To lose representation of the Italian flag about 28 times in the Tokyo 2021 games, the Olympic Games would not be the same. 
About the Writer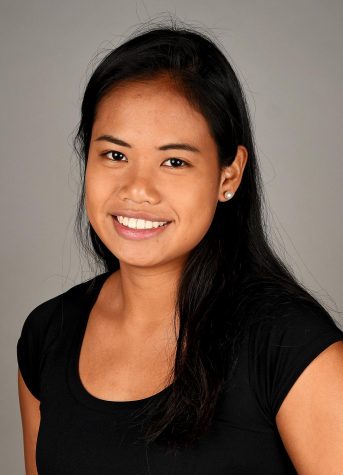 Isabelle Yee, Sports Editor
Isabelle Yee '21 is the Sports Editor for Concordiensis. She is an Economics Major and Psychology and Chinese double minor. In addition to writing for...