Club Rugby loses Playoff Opportunity
Union Club Rugby lost the deciding game for their entry into the playoffs with a score of 19-7. On Friday the 14th of October Union Men's Rugby played against Trinity College. It was a big game for Union because if they lost they wouldn't be able to make the playoffs. It ended with Union's loss with a score of 19-7.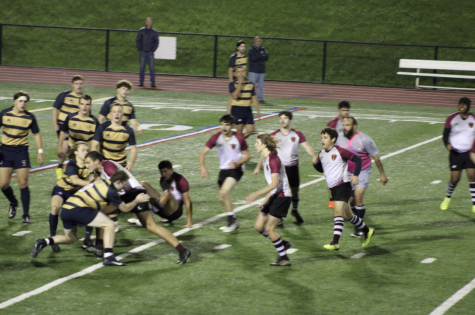 They were able to play a great game regardless but were once again injury-ridden with one of their players Dan White '26 tearing a ligament in his right shoulder and several other players being out for previous injuries, including Antonio Suer '24, Andrew Jones 25', and Jacob Dilorio 24'. 
Several Union students were recognized for their extraordinary efforts in the game. Giorgio Diarbakerly '26 was the player of the game because of his constant effort during the game and some of his tackles which stopped crucial plays from Trinity, Luka Mgaloblishvili '25, for the forward of the match for the amount of yardage that he gained, and Mason Baruch '25 was the back of the match for getting huge yard gains that made Union's score possible. 
Union scored one try. This came from Mark Becker '24, when he slipped through Trinity's defense and made an incredible 50 yard run down the field. Becker's score was not enough to recoup the losses that Union faced however. As a consequence, Union's defeat by Trinity means that the team can no longer make the playoffs.
 However, they still have two games left against Amherst and Wesleyan. While this hasn't been the most ideal record for the team this season with Union being 0-4 it does however leave a hopeful spring season as a large portion, nearly half of the team's starting lineup, is composed of first-year students who have yet to gain much experience in actual games. Says Jacob Hernandez '25, "We came into this season with a lot of high expectations, but we also have a lot of fresh faces just learning the ropes. With time, we expect them to blow past those expectations." The freshness of the team, combined with the injuries of several more senior members of the team has, throughout the whole season, impaired the club's ability to compete.