European Union hamstrung as Russian protests continue
On February 2, Russian-opposition leader Alexi Nalvany was remanded to prison to serve the rest of a 3-5 year suspended sentence for probation violations. Human Rights Watch reports that the violations occurred from August, 2020 to January, 2021. In August of 2020, Mr. Nalvany was poisoned and moved to Germany for treatment while in a comatose state. The international consensus is that the incident was an assassination attempt orchestrated by the inner circle of President Putin. 
Since his arrest after returning to Russia, thousands have shown up across the Federation to protest Mr. Nalvany's detention, and 5000 people have been detained for their actions, according to the BBC. After his arrest, associates of Nalvany posted footage of a luxurious, billion-dollar complex in the Black Sea that they reported was owned by the President of Russia. The 2019 GDP per capita in Russia was 11585 USD, according to the World Bank. Arkady Rotenberg, however-a billionaire and friend of Putin's-claimed to be the owner of the mansion, according to BBC. 
"The demonstrations are much more covered by European media than those after the Pussy Riot [a staunch anti-Putin music group in Russia] arrest," said Lucie Marchand, a graduate researcher in European studies at Aix-Marseille University in France. While the press coverage has enhanced solidarity for the Russian people, the governments of the European Union are mixed in what measures to take. The Russian pharmaceutical company-Sputnik-released a vaccine for COVID-19 that the Bloc is interested in purchasing for their citizens. Russia also remains a main oil exporter to the EU. 
Members of the European Parliament are calling for an end to Nord Stream 2, an oil pipeline designed to connect Russian oil to Europe, to be halted until Nalvany is released, according to the BBC German Chancellor Angela Merkel is against this move, as well as adding further sanctions for the time being. The ship constructing the infrastructure is under US sanction. "Unlike other European leaders, Merkel has always had an ambivalent attitude toward Russia, both because of the historical and geographical position of Germany (very central, almost a kind of "gate" and a moderator between the EU and eastern Europe) but also because of her own personal story: she was born in East Germany and is completely bilingual so she has a privileged relationship with the Russian administration. To that extent she is much more moderate toward Russia than Macron for instance. Yet, she was also the first leader to criticize the Putin administration when Navalny was poisoned so I think the current Russian demonstrations will be a good way for her and maybe other leaders to "warn" Putin with a: told you this could happen after cynically denying your murder attempt against your opponent. However European economies still depend on Russian hydrocarbons and other political variables might also prevent Europe to strongly/officially advocate for Navalny," Marchand commented regarding the EU strategy. 
In a February 2 interview on German television, Chancellor Merkel expressed enthusiasm for moving ahead with the Russia vaccine, according to Bloomberg News.
About the Contributor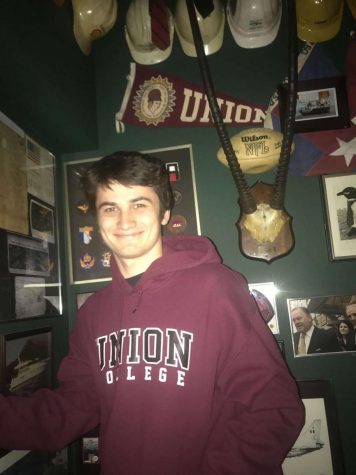 Chris Doyle, World /Business Editor
Chris Doyle '21 is the Editor of the World News Section for the Concordiensis. He is an English major from Shelter Island, NY. When not reading or writing,...