Title IX in the time of remote learning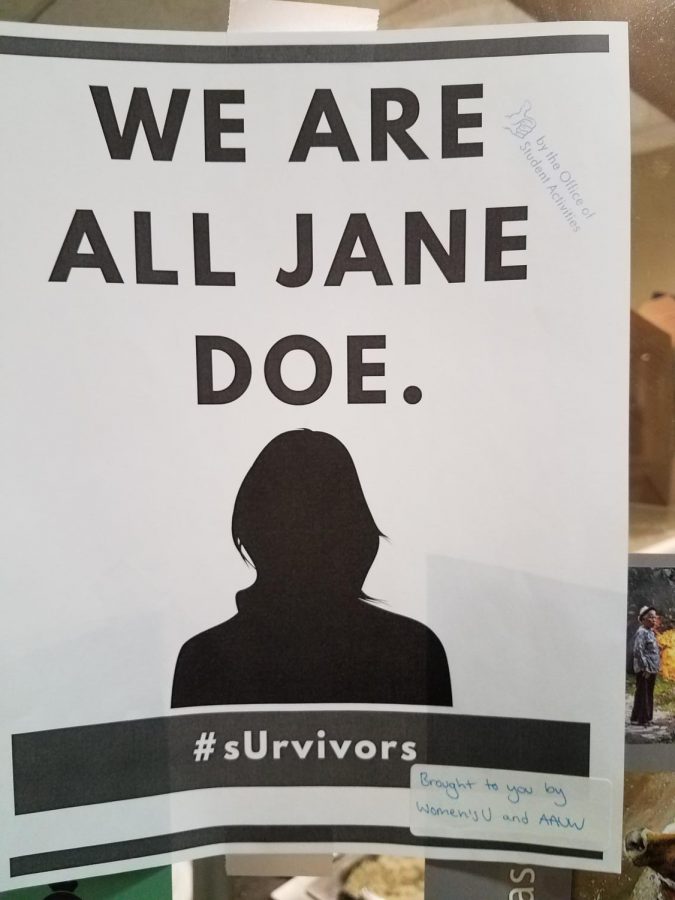 Alex Appel, Emeritus Editor-in-Chief
September 18, 2020
Remote learning has been a game changer for the expectations and limitations of all administrative offices, including the Office of Title IX. The Office is charged with protecting students from gender-based discrimination that occurs at Union, be it harassment or sexual assault. 
Since the College cannot be responsible for incidents that occur in off-campus buildings, a significant number of students live outside of the Title IX Office's physical jurisdiction. However, remote learning environments are still a part of the scope of the Office of Title IX, according to the new policy released on August 14.
"Speaking only to my own professional experiences, I have generally found that when it comes to gender-based misconduct relative to online classes, there are definitely common fact patterns: inappropriate language or discriminatory responses in virtual discussion boards, individuals not dressing appropriately when participating in a video conference, or folks making inappropriate comments utilizing chat functions," Union College's Title IX Coordinator Mary Simeoli wrote in an email to Concordiensis. 
The College's Title IX policy states that it will accommodate students who face discrimination by allowing the victimized party to change remote classes regardless of the time in the term, as well as providing assignment extension, tutoring and counseling services if needed.
If a student reports sexual assault, they will not be penalized for minor breaches of the student conduct policy, including violatiions social distancing policy, as well as drinking and drug use, according to the email Simeoli sent to Concordiensis.
"Our priority is the safety and wellness of our students and a minor violation should not be a barrier to someone getting connected to the help, support, and resources they need," she wrote. 
The students living on and near campus are currently in the "Red Zone," which takes place during the start of the scholastic term and extends until Thanksgiving break, according to an email the Office of Title IX sent to the college on the first day of classes, September 9. During the "Red Zone," first and second year students are most likely to be assaulted, the email stated.
"Given that delayed disclosures are more common in sexually violent experiences, it is likely that both Union and our greater national community won't be able to determine the true impact of COVID on this year's 'Red Zone' until next year or beyond, but that does not mean we can slow down our efforts to prevent and educate students on sexual assault," Simeoli informed Concordiensis.
Simeoli, who prior to her employment at Union was the TItle IX Coordinator for Springfield College in Massachusetts, stated that she will have to introduce herself to and connect with students in ways she has not done in the past.
"I am relying very heavily on social media and other forms of digital communication—as we all are in this time—to get information in the hands of students, faculty and staff," Simeoli wrote. "I want to create programming, tools, and material that is accessible to all of our community members, including those that are engaged in virtual learning and/or living off-campus this term."
According to the email sent to campus on September 9, one of these programs is titled "U and ME," which aims to "eradicate" sexual harassment, discrimination and assault by promoting "collective responsibility."
According to the school's policy, Resident Advisors are the only students who are mandated reporters.
Colleges have been torn about how to proceed with Title IX cases during these past few months, especially those pertaining to sexual assault, according to Inside Hire Ed (IHE). 
Sarah Nesbit, a State Organizer for Know Your IX, an advocacy group founded around the principle of helping victims of sexual assault on college campuses, told IHE that delaying Title IX hearings is both traumatizing for alleged victims and beneficial accused assaulters. 
In that same article, Andrew Miltenburg, the attorney representing an anonymous Jane Doe in a lawsuit against Union, said that processes should be postponed as schools are adjusting to remote learning. Although Doe is suing the school for allegedly mishandling her Title IX case after she claimed that she was raped, most of Miltenburg's clients are on the other end of the process—they are men who believe that they were unfairly treated after being accused of committing sexual assault.
About the Writer
Alex Appel, News Editor
Alex Appel '21 is the News Editor for the Concordiensis. She is a History and Russian & Eastern European Cultural Studies double major with a Seward...