Founder's Day Keynote Address celebrates 224th anniversary
The Founder's Day Keynote Address was held at 1:00 p.m. in Memorial Chapel last Thursday as Union celebrated the 224th anniversary of its founding. The ceremony drew attention to the history of gender segregation and integration in higher education.
After Robert Bertagna '85 of the Board of Trustees spoke and introduced President David Harris, Harris acknowledged the achievement of the college thus far and spoke to the fact that it is approaching 50 years of being a coed institution.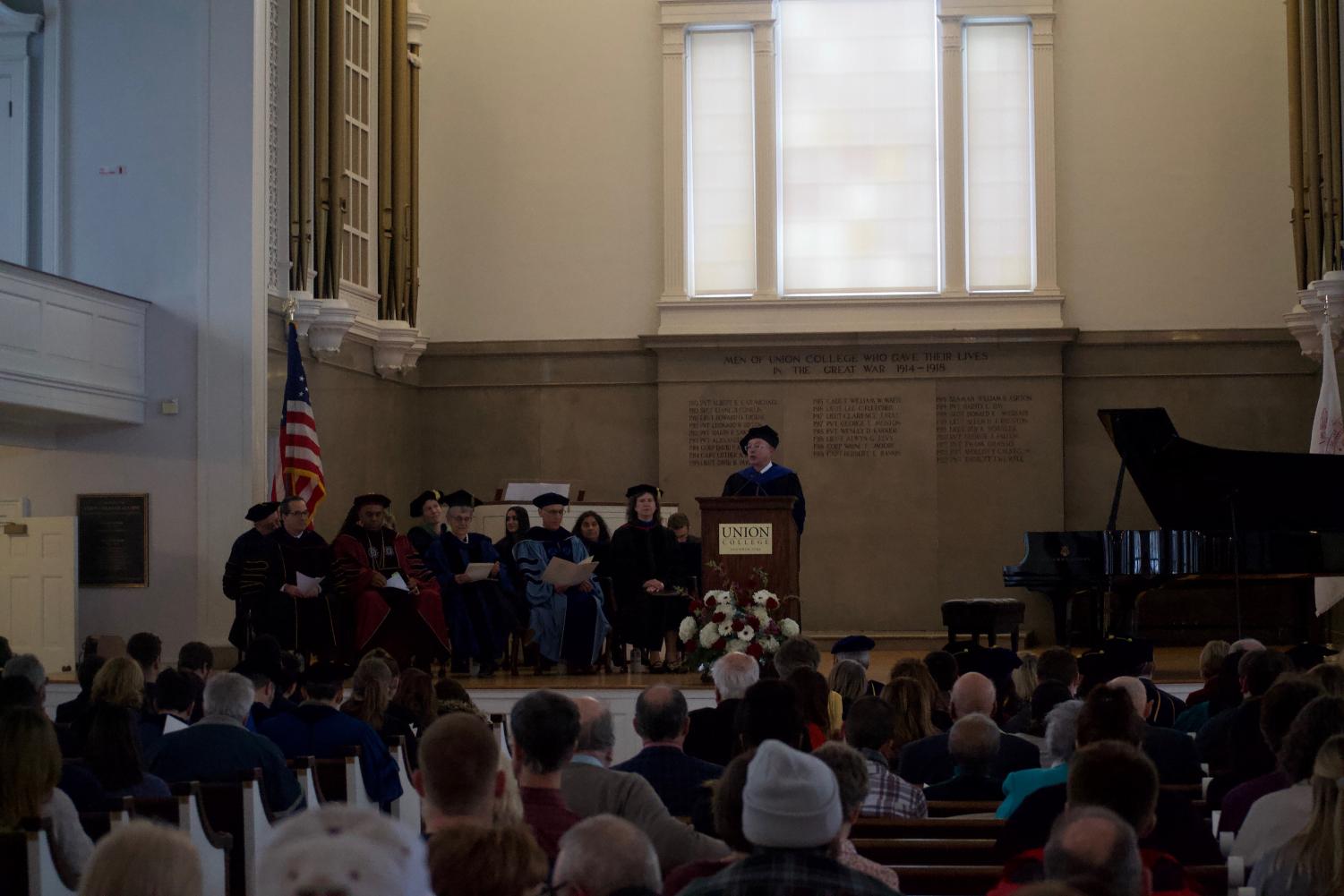 Noted economist, scholar and educator Catherine Bond Hill gave the Keynote Address. Hill's speech was centered on coeducation. She began by stating, "I graduated high school just as colleges and universities were opening their door to women."
She was one of the first females to attend Williams College and spoke on her experience. She not only talked about what it was like to be a minority from an academic perspective, but also in a physical institution that was designed for males. She mentioned just how difficult it is to adjust campus resources with a changing demographic. She went on to emphasize that although the demographic transition was tough, that fact should not make society shy away from change.
"The move to coeducation changed the lives of women…anyone that works hard can get ahead," Hill said to convey how impactful she thought it was to "finally" have women start to slowly be accepted at colleges and universities. Hill believed that where she is at now would be completely different without her opportunity to a college education.
Not only was the Founder's Day Keynote Speaker a female, but the ceremony also featured several other prominent female speakers as well.
Professor of Chemistry Mary Carroll '86 gave a presentation highlighting the evolution of Union's history. She also noted the fact that Union will be celebrating 50 years of coeducation by 2020.
Additionally, the Gideon-Hawley Teacher Award, given to secondary school teachers who have had a continuing influence on the academic life of Union students, was presented to a female visual arts teacher nominated by a female student.
The two Hollander Music Prize winners were also awarded to two female students, Mengjia Qi '20 and Cathy Xing '21.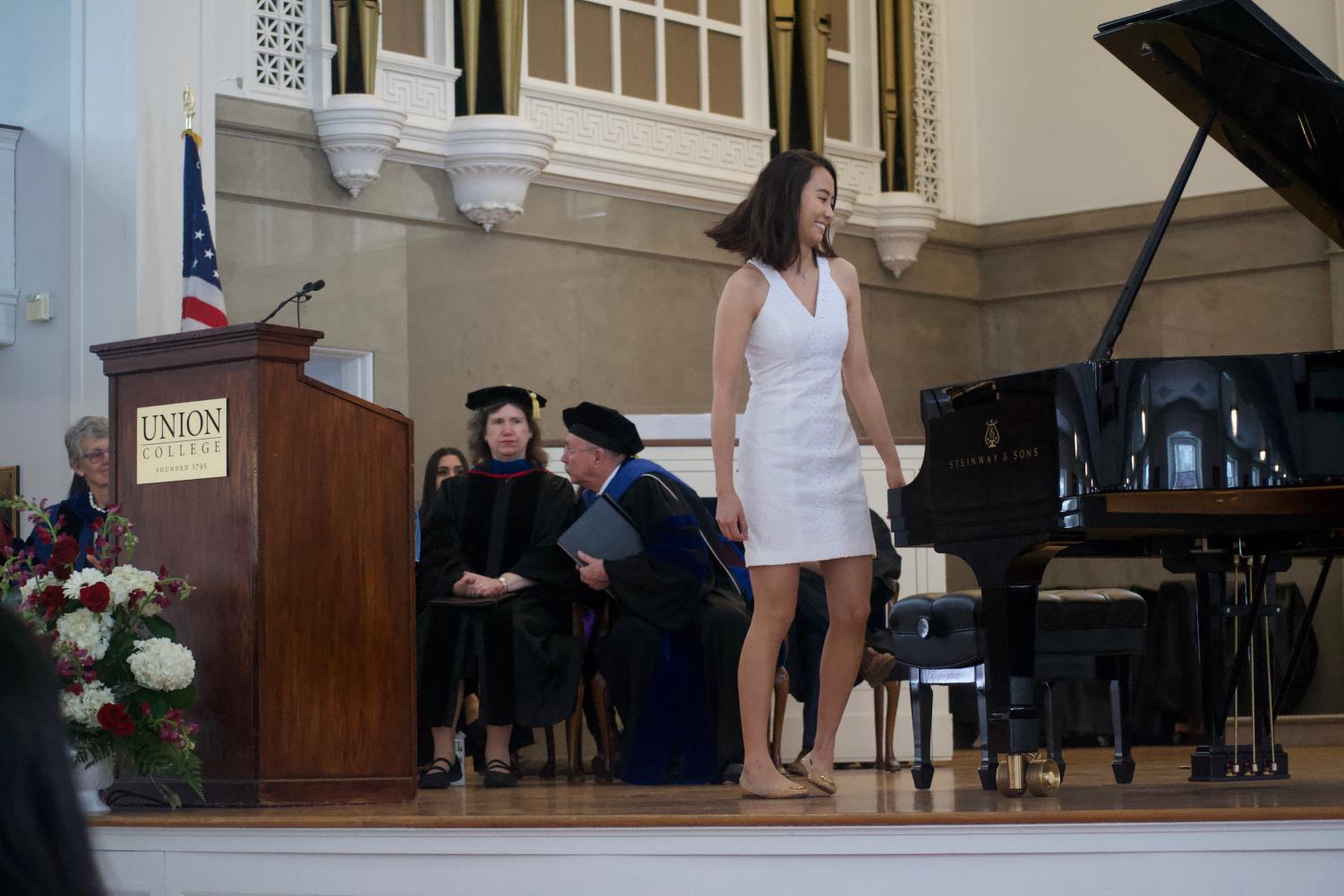 Coach Brian Bowman of Union Tennis believed it to be important that his entire team was in attendance.
"One of the special aspects of Union is its sense of community. Whether you are an athlete, musician, faculty, etc, Founder's Day is a great opportunity for everyone to come together to celebrate our past and the great accomplishments of the College," Bowman stated.
Furthmore, Xing, in addition to being the music prize winner, is also a member of Union Women's Tennis. Bowman added that, "For our team, it was extra special this year to see one of our own, Cathy, put on an amazing performance on the piano!"
Members of the baseball team and basketball team were also gathered to celebrate and show support.
The ceremony came to an end with "Ode to Union" and then proceeded with the Schenectady Pipe Band, who had played at the start of the ceremony, performing as everyone filed out.