Erotica Night stimulates community-wide conversation on sex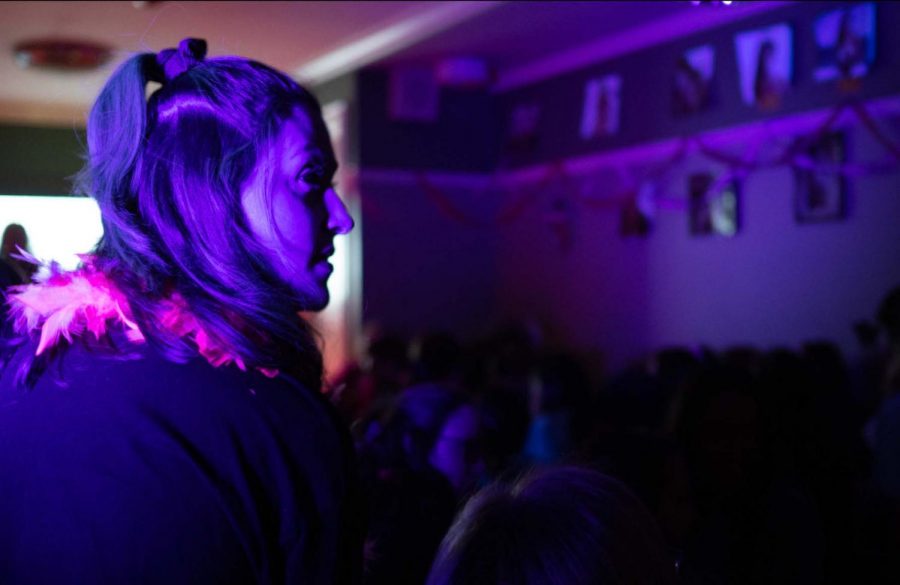 Green House hosted their annual Erotica Night this Saturday, February 16, in the Green House Common Room and was hosted by Professor of Psychology Suzie Benack and Professor of French and Francophone Studies Charles R. Batson.
"We believe Erotica Night is exactly the kind of event that the Minerva Program was made for: it allows for student-faculty interaction outside the classroom, it mixes social and educational activities into one space and it brings people from a variety of backgrounds together to have fun while discussing important topics," Co-Chair of Green House Arielle Lawton '21 said.
"We have the kind of trivia people should know for safe and good sexual relations, but not the kinds of things you'd see in any normal sex ed. Someone put it very well as, 'the sex ed you wish you had in high school,'" Co-Chair of Green House Andrew Giordano '21 said. The main educational component of Erotica Night was sex related trivia. Questions were asked about the average number of sexual partners males and females have in their lives, the average number of hookups college students have, the popularity of kinks and fetishes and how often people experience orgasms or have sex. There was one formal trivia game called, "Sex Toy or Dog Toy" where people were asked to differentiate pictures of toys based off of their intended audience. Questions were called out to the audience and people shouted their responses back.
"Erotica Night is aimed at reducing stigmas and facilitating an open environment for people to embrace themselves and their sexuality," Lawton said.
In addition to this, throughout the night there were several competitions where volunteers were called up, either in pairs or alone, to perform certain tasks. These tasks consisted of licking whipcream off of a partner's body in a sexual manner, undressing sex dolls, reading excerpts of erotic literature, demonstrating fake orgasms and giving lap dances to chosen partners. Winners of these events, who were decided by the audience, were allowed to pick out sex toys, condoms, lubricants or candy from a table of prizes. When winners were not determined, every participant was able to pick a prize.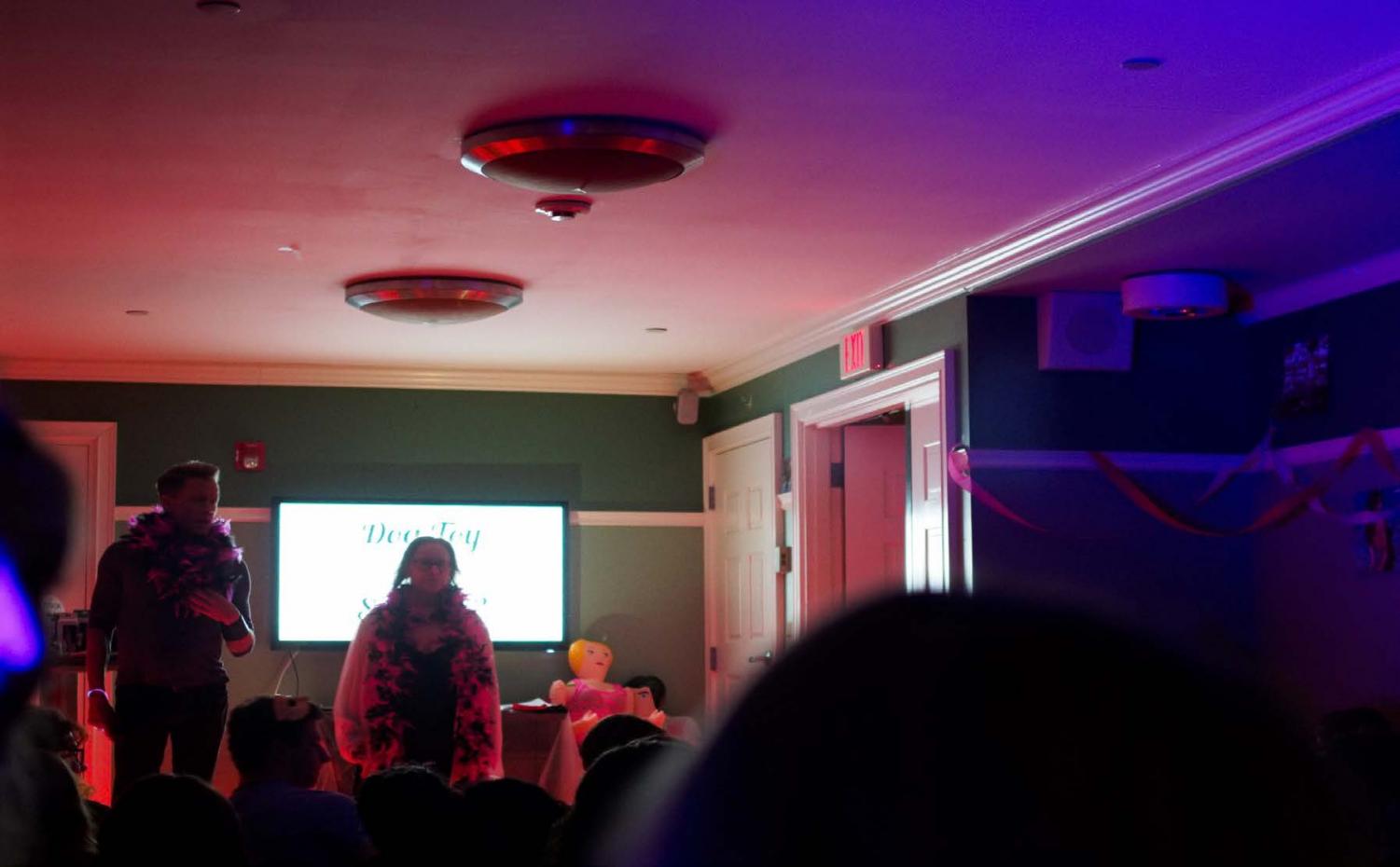 "I thought it was empowering," Annika Eberle '20 who participated in the Fake Orgasm Competition said. "It was definitely nerve wracking at first because performing, especially with a sexual connotation, is vulnerable, but the fact that I got up there and did it make me realize my own confidence and bravery."
"I hope that people will come away from Erotica Night with a literal feeling of, 'What was the last few hours?' And that they'll really think about what they've heard and learned. It's important that people get out of their comfort zone during the event so that they can feel a bit more comfortable in the future, when it matters, such as when they are with a partner," Giordano said.
Interspersed throughout the night were chants led by Professors Benack and Baston. These chants were meant to promote healthy and honest outlooks on sex. Many of them started with, "We like good sex!" They then continued on to incorporate either specific kinks, such as, "We like spanking" or messages of consent like, "We like women who say 'yes' when they mean 'yes' or 'no' when they mean 'no!'"
"There's a pretty substantial unspoken social rule of 'people shouldn't talk about sex,' at least that's how I feel and I know many who share that feeling. Erotica Night exists to break away at that stigma," Giordano said.
At the end of the night there was a Bondage, Dominance, Sadism and Masochism (BDSM) activity that people could opt to participate in. Those who wished to be involved paired up with each other and one person, the "submissive" was blindfolded and restrained, while the other person, "the dominant" touched them on their arms, necks and back with their consent.
According to Professor Benack, the purpose of this activity was for the two people involved to communicate so that the blindfolded person could, "get the best, possible touch experience."
"So far everything else in this night has been pretend… this is real," Professor Benack said to describe the intention of the Dominant to give their Submissive a pleasurable, nonsexual experience.
"This year's event went unbelievably well. Out house coordinator, Sam Epstein, did a wonderful job with the planning and our faculty collaborators, Suzie Benack and Charles Batson were absolutely spectacular! I think everyone enjoyed themselves immensely and can say that it was truly a pleasure to see it all come together," Lawton said.
About the Writer
Alex Appel, News Editor
Alex Appel '21 is the News Editor for the Concordiensis. She is a History and Russian & Eastern European Cultural Studies double major with a Seward...