Resesarch Spotlight: Prateek Arora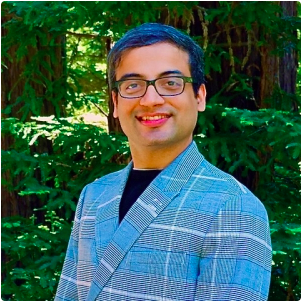 Professor Prateek Arora is an Assistant Professor of Economics. Prof. Arora completed Ph.D. in Economics from University of California, Santa Cruz, and has research interests in International Finance, Monetary Economics, Macroeconomics, and Financial Economics.
1. Tell me more about your upcoming research topic; What's the main focus of the research?
My areas of interest are international finance and monetary policy. My upcoming research is focused on movement of exchange rates and its predictability using High Frequency data.
2. Are you currently working on any projects? If so, can you also talk a little bit about it?
I am also researching on developing an integrated policy framework for the developing economies given that firms in these economies trade as well as finance their borrowings in the dominant currency (US dollar). Currently, I am working on 4 projects related to these topics.
My typical day as a researcher includes 4-5 hours of research.
3. What's a typical day look like for you as a researcher?
Since most of the projects are co-authored, I have zoom meetings almost everyday with my co-authors who are located in different parts of the world. A lot of research involves reading a lot of existing literature, collecting data, working on large datasets using econometric techniques and building theoretical models to explain the data. I enjoy each and every step of the research. I am as curious as a cat. So, keeping my grey cells activated and working on new and emerging questions in the world makes me happy and content.
4. Currently taking students for research? If so, what's the prerequisite courses/ experiences?
Yes I'm taking students for research, approximately 4-5 students. Preferably junior and senior economic majors that are looking for something to do over the summer; and that can be beneficial towards their thesis development. Anyone who is interested in gaining research experience can apply but normally I would prioritize seniors and juniors first.
5. Comments from his thesis students
"Prateek has been a fantastic thesis advisor. He has a strong research background that I have been able to leverage for my own project. Prateek has pushed me to challenge myself throughout the research process which has made me a stronger academic. I feel very fortunate to have Prateek as my thesis advisor. My only complaint is that I wasn't able to have him as a professor earlier on" – Owen Farris '23