Union hosts the annual Take Back the Night event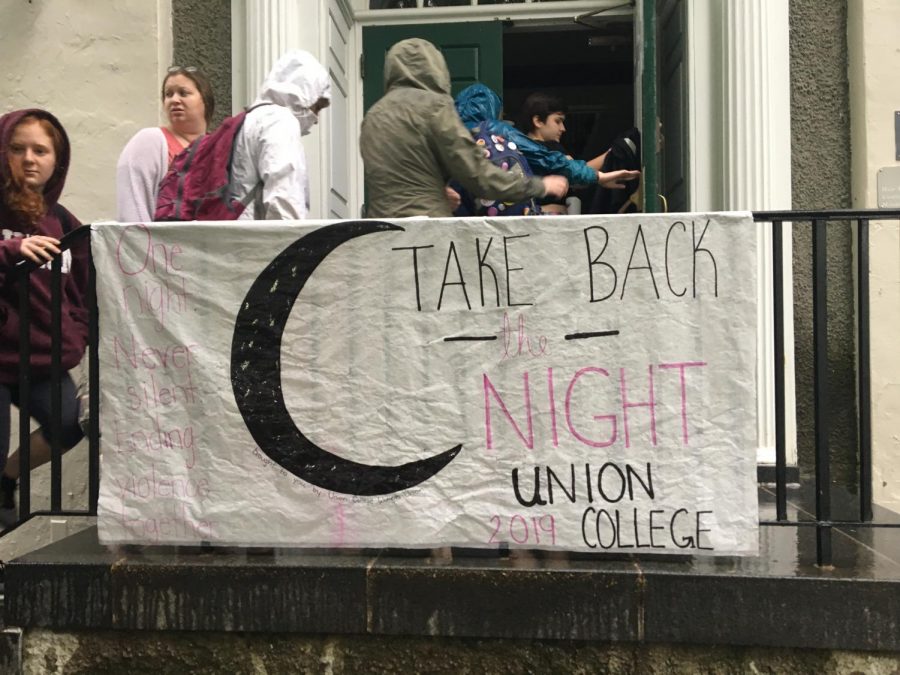 On April 30, the Women's Union hosted their annual Take Back the Night event (TBTN) through the organization's international broadcast in order to raise awareness about sexual assault and abuse.
"Even though we are not on campus…engaging in conversations about sexual assault and harassment is important now more than ever," Women's Union President Sarah Vanasse '21 wrote in an email. 
Take Back the Night is an activist organization that aims to "end sexual assault, domestic violence, dating violence, sexual abuse and all other forms of sexual violence," according to their mission statement. The organization seeks to create a "safe environment" where people can speak about their experiences with sexual assault and abuse in order to fulfil their mission, they state on their website.
In past years Women's Union organized a speak out as a part of TBTN where people could talk about the impact that sexual assault, harassment and abuse has had on them. There was not one this year; instead TBTN encouraged people to post their stories online with #WeShatterSilence. Vice President of Student Affairs at Flagler College Sandra Miles read some of these stories during the broadcast.
"Students from all areas of campus are talking constantly about how we can prepare for the fall and help shift our campus culture even further towards preventing sexual assault," Vanasse wrote in the email. "[We] hope that everyone will continue to use their voice and advocate for others!"
Traditionally, Union's event starts in the Nott Memorial where faculty members lecture about the importance of speak about sexual assault and violence, and the history of Women's Union. Afterward, there is a silent march from the Nott to the speak out. Representatives from Planned Parenthood typically attend the event as well.
Currently Union is being sued by two anonymous women who allege the College mishandled their accusations of rape. 
The College is also searching for a new Title IX Coordinator and plans on reviewing candidates this month, according to an email sent to the campus from the Title IX account on Friday, May 8.Take Back the Night Notes
About the Contributor
Alex Appel, News Editor
Alex Appel '21 is the News Editor for the Concordiensis. She is a History and Russian & Eastern European Cultural Studies double major with a Seward...