Dutchman Dip dominates Reamer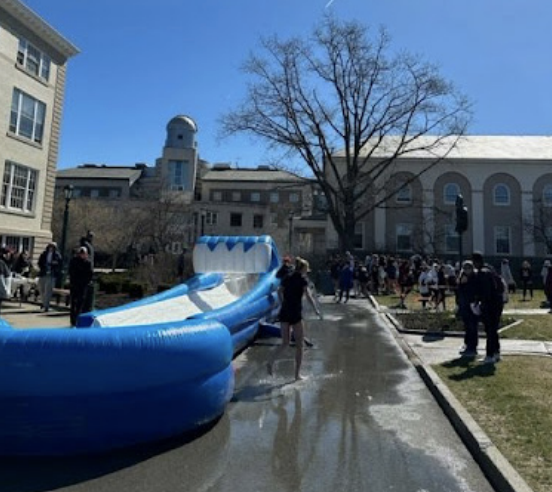 On April 2nd, the Colleges Against Cancer club hosted the Dutchman Dip, an event that has taken place for the past 13 years to raise awareness for pediatric cancer. Each year, dozens of students and staff take part in a plunge-style dip into the freezing water. 
"I do this every year since I've been here. It's a great cause, and I love seeing our community be a part of something bigger. I also knew Shelly's daughter," President Harris, who was the first to dip this year, said. This year, the dip was in honor of Kristen Shinebarger, the daughter of a Union staff member who lost her battle in 2018. Kristen was the inspiration for the start of dip in 2013.  
Grace Krebs '24 said, "It's cold, but it is for a great cause of cancer on campus. Getting a sense of community, bringing everyone out here, and a little shock to the system [but it's] nothing a towel and hot chocolate can't fix."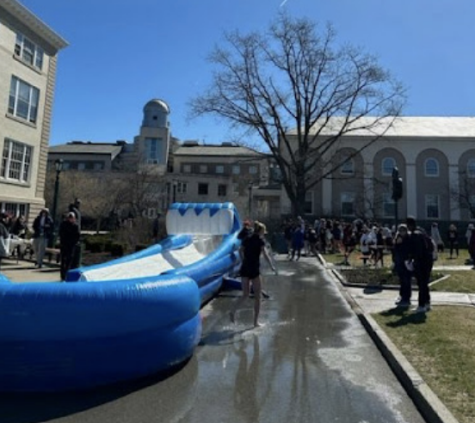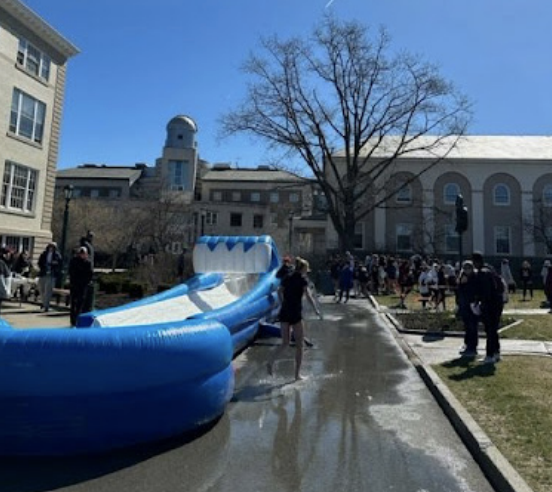 Dutchman Dip is an opportunity for students to come together, and different sports teams came to do the challenge. Lucas Crowley '25 said, "I chose to do the dip for a great cause, and it's a great way for a whole team to show [their] face[s] and start out the spring season. We're happy to represent." 
The campus community looks forward to doing this challenge again in one year.