Needle-Craft Club has big goals for term
Every Thursday evening in the President's House at Union College, one would expect to find a group of eager learners diligently performing what has been a pastime for over a century: sewing. The club held its latest meeting on January 17, 2023.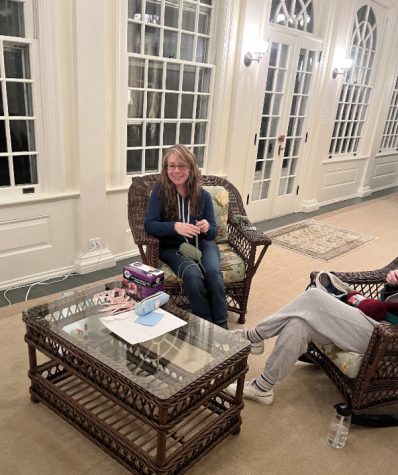 Though the group is small, its goals are big. "We're currently working on a community outreach project," clarifies Anne Harris, President Harris' wife, and group organizer. The project on which they are working is a patchwork blanket. 
She hopes that others from the community will participate. The group needs seven-by-seven-inch squares which the group will assemble into blankets. "We're going to donate the blankets to a local organization," stated Mrs. Harris. The group meets every Tuesday & Thursday.