Title IX office hosts stalking awareness month events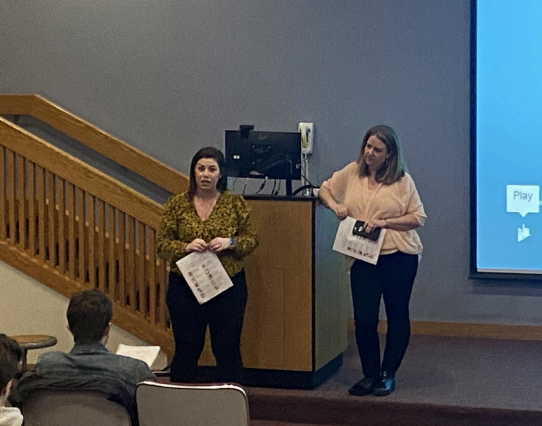 The Title IX Office conducted an event in lieu of Stalking Awareness Month, titled: Beyond the Post: The Intersections of Social Media. It taught the students the pattern of unhealthy relationships and the role social media plays in this. The event provided information on how to recognize the signs of stalking and how to seek help if you or someone you know is being stalked. Attendees of the event were shown a movie where a toxic relationship was portrayed, and how social media influenced them not to break off the relationship even when it became extremely unhealthy. After the film, discussions took place on how to prevent stalking and recognize resources for support. 
Jenn Lykins, Deputy Title IX Coordinator & Equal Opportunity Investigator, says that "As with all of our programs for Stalking Awareness Week, our goal is to bring awareness to these issues and provide students with resources for support and skills to intervene. Peers have a great amount of influence on each other so providing this education to college students allows them to be active bystanders in reducing harm on campus."
National Stalking Awareness Month aims to advocate for policies and laws that will better protect victims of stalking, hold stalkers accountable for their actions, and educate the public about the issue of stalking and its impact on victims. 
Any report of stalking or sexual misconduct can be reported to [email protected].