SparkLab program invites students interested in business development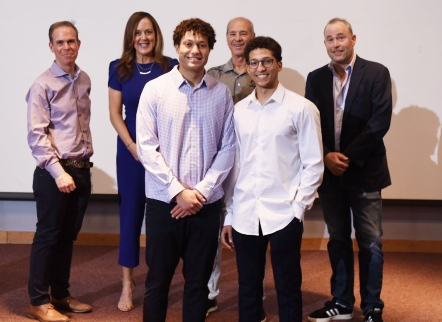 The SparkLab program is about two things: educating students about the principles of entrepreneurship and basic business such as how organizations are started and how they are sustained. Created by Roger Woolsey, Executive Director of the Becker Career Center, Spark Lab consists of workshops where students develop a business idea— or "venture" — and culminates in an annual business competition to win a prize of $15,000. According to Woolsey, "liberal arts students are the best qualified to be successful in entrepreneurship." He also added that many of the students who participate in the program are trying to solve real world problems. SparkLab compliments the liberal arts by providing students with the opportunity to be educated in business.
Justin and Sean Regis ('23) were the winners of the inaugural business competition last year. Their mobile app, QuicShop, relies on indoor mapping technology and wayefinding for more efficient online shopping. QuicShop is a mobile application for Android and iOS. Sean Regis described the concept of QuicShop as if "Google Maps and InstaCart have a baby together." The app is a subscription service that would allow customers to choose a store, make a shopping list of items they want to buy, and help them navigate through the store effortlessly. "We came up with the idea [during our] freshman year when we were shopping for supplies to go to school," said Justin Regis. At the moment, the brothers are figuring out how to code their prototype and constantly learning about how to run a company as college students, especially relating to legal and business timelines. One challenge they have been facing has been tapping into the delivery e-commerce market, which is a relatively new market. At the moment, the Regis brothers are looking for more funding sources and testing their prototype at a store they acquired in New Jersey. 
They described the SparkLab program as "very crucial for [their] development." They especially highlighted the ability to learn business practices from alumni, such as pitching ideas, finding a target audience, and other intricacies of learning a business.