Over 50 student dancers expect to perform on Steinmetz Day
More than 50 students who are passionate about dance are scheduled to perform on the Steinmetz Symposium Day. Steinmetz Symposium is a 30-year annual tradition on Union campus where students present their research and work. Theater and Dance are historically part of the symposium to recognize and celebrate visual and performing arts, but this custom has halted as a result of COVID-19. 
Miryam Moutillet—the Gustave L. Davis '59 and Susan S. Davis Director of Dance—will be directing the 32nd annual Steinmetz Dance Performance. Moutillet is excited about the return of dance for Steinmetz because "the last time we've done it was in 2019."  
Theater and Dance students and members of diverse dance teams on campus will collaborate to bring 13 individual and unique performances to the audience. Students are equally delighted to be able to perform, especially because it is one of the first times many dancers will be performing since COVID-19.
This includes the Hip-Hop Club. "It's really great because we have never performed in person for Steinmetz shows. We've only had virtual performances and this being our first time in-person is very exciting," says Keerthi Konda, the co-President of Hip-Hop Club.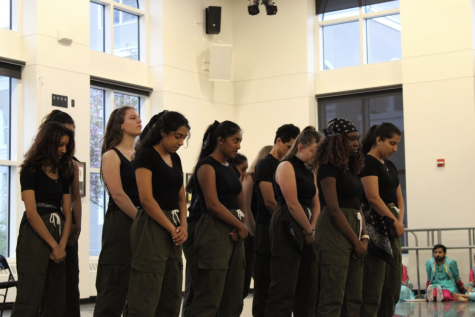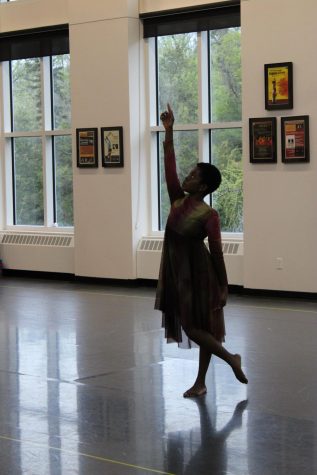 Janet Fabode '23, the vice president, adds that "we are excited to have a moment with the audience rather than through a screen. We can make eye contact, and have a better connection because we'll be in person."
Konda explains their dance will involve "a fusion of several songs. We're going to have high energy, lots of cool formations, and lots of facial expressions." 
The Union College Dance Team echoes Hip-Hop Club's sentiments. Lillian Kurker '22, the Captain of the Dance Team, expresses that "it's really exciting to form as a whole group because we've had many bumps in the road because of COVID-19."
The Bhangra Union will also be performing three different songs. Aneri Patel '22, the co-Captain of Bhangra, says that "we are adding a lot of fun to our performance this time because we have not performed in a very long time in front of such a large student body." 
When asked about what performing at Steinmetz means to Bhangra, Patel responds that "it means a lot to everyone. Only three of us have performed during our first year, so we are very excited because it is truly one of the best opportunities to show off what Bhangra has." 
Armanda Noel '23, who is minoring in dance, will be performing The Path choreographed by Moutillet. Noel's performance seeks to "find happiness and solitude in nature, especially during COVID-19 where only some of us had the privilege to be outdoors." 
Student clubs and dancers are not only performing for the audience, but they are also performing for Moutillet. This is the last performance that Moutillet will be directing after 24 years at Union College, and as Kurker says, they are all "trying to make her proud."
The Steinmetz Dance Performance will happen on Friday, May 13 at 4:00 p.m. at the Viniar Basketball Court.