Make visible Union's LGBTQ+ community through drag
Union students, faculty, and visitors gathered in Memorial Chapel on the night of April 30 to enjoy a drag show brought to the crowd by the House of Precise. The Queens featured were Emily Precise, Gaga Precise, and Yessica Majestic. Audience cheered for the Queens, felt inspired by their mind-blowing movements and performance, and learned about the significance of drag culture from Professor of History Elena McGrath.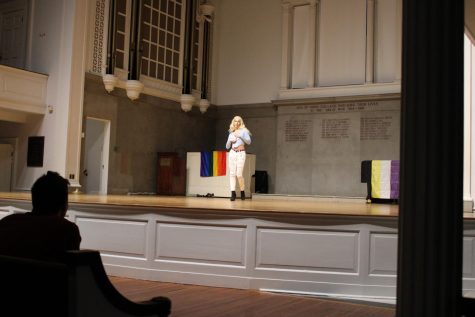 This show was put together by Iris House, the LGBTQ+ theme house on the Union campus, and funded by the Pride Club. Iris House embraces different identities on campus and aims to provide a safe space for differences. 
When asked about the motivation behind this event, Hannah Lane '23, the drag show organizer, says that "drag has always been a source of visibility for the LGBTQ+ community. I think this would be a really great way for education and entertainment." 
Lane then reached out to SafeHaven, an Albany-based LGBTQ+ shelter and community center founded by Legacy Casanova, a transgender man and Black Lives Matter and LGBTQ+ activist. Iris House and Casanova decided to make the drag show into a charity event to raise money for LGBTQ+ shelters like SafeHaven.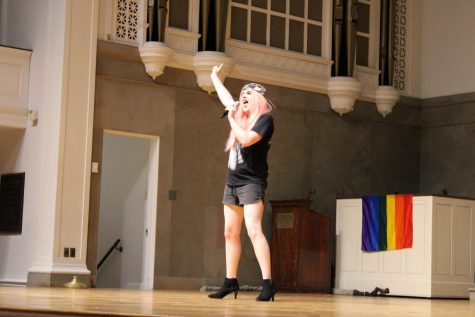 Lane says that through this show, she hopes people could learn more about what drag shows are because the media often portrays drag in a one-sided way. More importantly, she hopes the drag show could give more exposure to local drag queens and broaden people's horizon with what drag is. Lane believes that the show could also "give more visibility to the pride organizations on campus" and encourage more people to get involved. She wants the audience to walk away knowing that "there is LGBTQ+ presence here at Union and there is support and that we are proud and excited to be here."
Concordiensis also interviewed Yessica Majestic, who will be celebrating their ten year anniversary of doing drag this October. Yessica Majestic is a member of the House of Precise, a non-profit organization for LGBTQ+ youth and the homeless. Yessica feels proud about their identity of being part of the Latino community. Yessica has performed all over the country, from New York to North Carolina to Puerto Rico. 
"I bring my drag with me everywhere. I want to leave a little piece of me everywhere I go, because you never know who needs that experience and moment to feel comfortable around something they enjoy," they said. 
When asked about what the significance behind drag shows is, Yessica said that "drag is an expression. It is an art," to which Emily and Gaga Precise all agreed during the interview that concluded the show.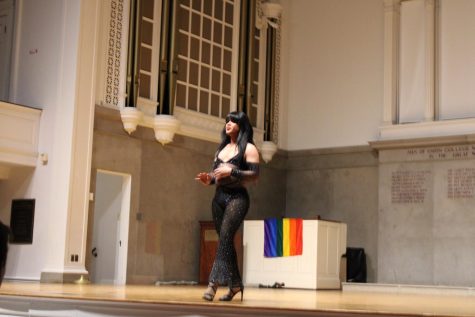 A final piece of advice the Queens from the House of Precise want to leave to students who are struggling to find their identity is to "be yourself." "Express yourself who you are to the fullest you possibly can because nowadays, in the world, it is all about being who you are," Yessica said.