Quarantine Diaries: A Year Into The Pandemic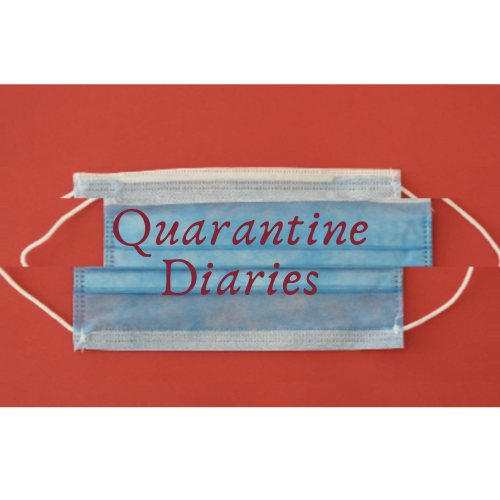 Name: Leila Warde

Connection to Union: Sophomore
What are the three things that have fundamentally changed in your life due to the pandemic?
1) How I decide what's important
2) The way I choose to react to situations
3) The closeness in my friendships
What are some new habits you have developed this term?
This winter term I became better at creating a schedule for myself. I initially had trouble adjusting to classes where I could watch the lectures whenever I wanted and could only see deadlines through a computer screen. I was used to following a schedule automatically given to me by my classes and activities, but this term I had to force myself into a routine I created for myself until it became automatic. 
What made you smile today?
The weather was nice so my friends and I sat in the grass to eat lunch and listened to music. 
How has your relationship with Union changed/evolved this term?
While this has been the one time we have not been able to physically see many other people, I feel more connected to the people at Union than I did before the pandemic. Having everyone experience the same large scale change and the ripple effects of the pandemic has made me feel closer to the community. We are all going through this together and people seem to be more understanding and kind than before. In my own experience, I've come to realize that we are all just people trying to get through the day, and it feels like other people have done the same. For example, my relationships with professors have become much more casual. Their desire to engage with students and flexibility with scheduling and deadlines has increased, and my friends and I have noticed we are more honest with our professors and are more comfortable reaching out to them. The Union College experience may look and feel different this year, but change is not inherently bad. With all the bad that has come from the pandemic on a personal level as well as the large scale consequences, I'm grateful that my Union experience was not ruined as I thought it would be back in the summer. 
What does an average day in your life look like these days?
Being on campus during a pandemic, my days all look pretty similar. In winter term, a typical day for me starts by getting up in the morning and going to ISEC or the library to sit and watch my online classes. I usually stay there and get some homework done before my work study shift and track practice. When I get back to my dorm, I'm relieved to finally be able to take my mask off. I usually get dinner with my roommate and a couple other friends, then we all hang out in one of our rooms until we go to bed, so we can wake up in the morning and do it again. 
What are three things you're grateful for right now?
1) My family and friends
2) My health (and that of my friends and family)
3) FaceTime