Campus misconduct updates
The Honor Code cases for Spring 2020 were resolved and the Union community was notified of the cases on 14 September in a report shared on Nexus and via email. The 18 violations reported during the Spring 2020 term saw a three fold increase from the six reported misconducts in Winter 2020. According to the official reports on Nexus, this is contrary to the trend observed in the beginning of the year when Winter 2020 had seen a considerable drop in honor code violations from the 26 in the Fall of 2019 to only 6 in the Winter of 2020.
Out of the 18 cases reported in Spring 2020, there were eight instances of "facilitation of academic misconduct". This is the highest number of such violations in the past 6 academic terms. The Honor code report from Winter 2020 contains only a single instance of facilitation. This is interesting because of the shift to online teaching instruction at the end of Winter term in 2020 due to the COVID-19 pandemic.
It remains to be seen how many cases of Honor Code violations come forward at the end of this first of its kind hybrid Fall term with both online and in-person mode of instruction being adopted by the college.
About the Writer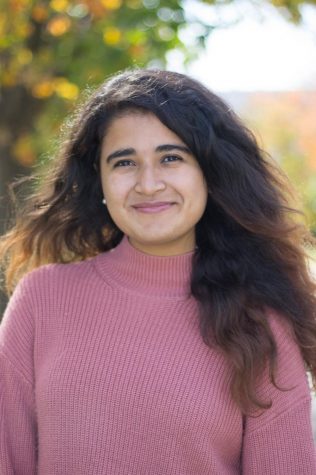 Akriti Dhasmana, co-Editor-in-Chief
Akriti Dhasmana '22 is a co-Editor-in-Chief for the Concordiensis. She is a Computer Science and English double major. She is also a Math Minor. Apart...