Singer Jason Derulo performs at a virtual Union College event
On May 27, singer-songwriter Jason Derulo performed at an exclusive Union College event organized by the Speakers Forum and the Concert Club.  Hosted by Union Students Abby Smith '23 and Hayley Coakley '21, the one hour long event was divided into two segments, namely, performance and question-answer.
Information about the event was first sent out on May 25, in a campus-wide email asking students to register to participate in the event through a registration link set to close one hour prior to the event.
With eleven platinum songs to his name, Derulo is best known for delivering hits such as  "Wiggle", "Talk Dirty", "In My Head", and "Trumpets".   In a video posted by Union Student Activities on their instagram handle, the singer-songwriter could be seen inviting Union College to the "biggest party  in the world, the biggest party in quarantine."
The artist performed live virtually with backup dancers and made a brief speech about the need to come out of the quarantine stronger and spend this to learn and develop as individuals.
During the question-answer session moderated by the Coakley and Smith, Derulo answered the questions asked by the Speaker Forum panelists and some submitted by the audience.
When asked about his favorite artist, Derulo replied that he looks up to Michael Jackson a lot. He said that the former singer-songwriter is a big source of inspiration for him. Another panelist asked Derulo what song by another artist does he wish he had written, to which Derulo replied that he wishes he had written "I Gotta Feeling" by Black Eyed Peas.
The artist also offered advice to the students, asking them to always "lead with love." He emphasized on the need to be able to love the work one does. As an example he talked about how he owns 13 businesses and all of them are thriving because he actually "loves them".
One of the panelists asked Derulo about his goals to which he replied that he always sets new goals as soon as his previous ones come to fruition. Currently, he plans to focus more on screenwriting. He further revealed how two movies that he wrote for, are currently under development.
When asked about his creative process, Derulo mentioned how he always leads with "melody and feeling". He elaborated on how his music has evolved with time since he has also grown a lot.
Derulo ended the event by offering advice to the Class of 2020, encouraging them to utilize this time to "realize your [their] goals" and decide to pursue them. "Those who decide early what their goals are and work towards them are more likely to succeed," he said.
About the Writer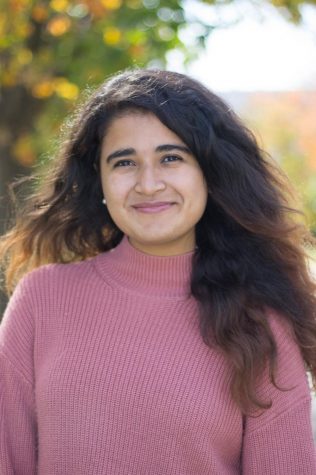 Akriti Dhasmana, co-Editor-in-Chief
Akriti Dhasmana '22 is a co-Editor-in-Chief for the Concordiensis. She is a Computer Science and English double major. She is also a Math Minor. Apart...