Psi Chi's Annual Fundraiser for Things of Our Very Own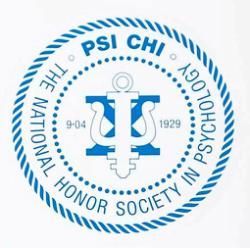 Psi Chi is currently hosting their annual fundraiser for Things of My Very Own. Fifty percent proceeds from the fundraiser go towards the Psi Chi chapter, while the other half go towards Things of My Very Own, which is a charitable organization that is focused on providing crisis intervention services to children impacted by abuse or neglect. According to D. Catherine Walker, an Assistant Professor of Psychology at Union, "Things of My Very Own is in particular need during the pandemic and would appreciate students and their family's support!" 
Things of My Very Own was founded in 2008 by Rayn Boncie and has been growing since. The charity received The President's Lifetime Achievement Award in 2010 alongside other awards over the years, and has been making steady progress in their mission. In 2018, the charity had a budget of $750,000. Things of My Very Own puts that money towards providing children who are transitioning out of abusive household situations with various packages that include bedding, school supplies, clothing, and hygiene products. 
Psi Chi is the Psychology Honor Society at Union. The name, according to the Union chapter's website, is based on two greek words: "Psyche," meaning "mind" or "scholarship," and "Cheires," meaning "hands." Their mission statement is "Recognizing and promoting excellence in the science and application of psychology." If students wish to join the Psi Chi chapter at Union, they need to have a "PSY major, GPA above 3.5, [and] have taken at least 3 psychology courses" according to Walker. Their 2020 vision goals include scholarly pursuits, member development, and providing chapter and member experiences.
Psi Chi hosts multiple events on campus every term, ranging from fundraisers such as the current Things of My Very Own drive to movie viewings and discussions. During the quarantine, it appears that there hasn't been another Psi Chi event besides the ongoing fundraiser. In previous years, Psi Chi sold stickers, baseball hats, and long sleeved t-shirts to help raise money for charity and the club. One can purchase the magnets from the current fundraiser for $16 for 4, and can choose to donate more money if they want to support Psi Chi and the Things of My Very Own charity. To purchase something, the buyer is required to send money through Venmo to the handle "@BIWED-Lab" with "Psi Chi magnets," their name, and address written under the "what is it for?" section.