Quarantine Diaries: I wake up, get out of bed, take three steps and arrive at my 8am class.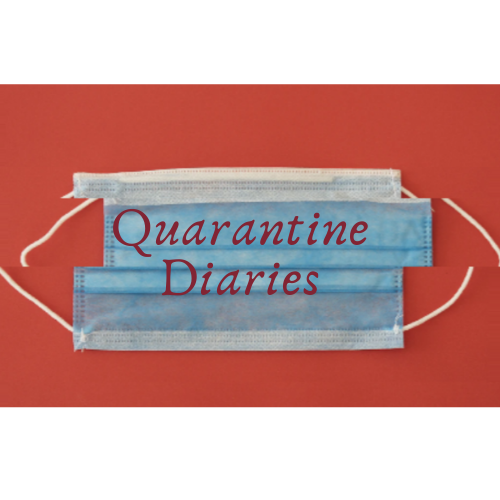 Name : Leah Piscitelli
Connection to Union: Freshman
What are the three things that have fundamentally changed in your life due to the pandemic?
The pandemic has changed how I learn, I have to manage my time without anywhere to go. It has also changed my relationships with people. I call my brother more just to catch up and talk about what new tv show I'm watching. My motivation has also shifted. If I want to get something done, it will be complete within the hour, but if I don't care about it, well lets hope there is a due date that forces me to do it.
What are some new habits you have developed this term?
Painting, and sleeping
What made you smile today?
My friend sent me a Tiktok. It was funny, so I laughed at it, but it also showed that my friends are thinking about me and that even though we will not see each other for a long time she is trying to get closer as friends.
How has your relationship with Union changed/evolved this term?
I have been reaching out to more people, because when taking the first step it can be easier to hide behind an email or a camera then to talk in person. I have added a minor, reached out to Becker career center and set up weekly meetings with staff that I plan to continue with in the fall. I have a lot more free time so I have been trying to make the most of it.
What does an average day in your life look like these days?
I wake up, get out of bed, take three steps and arrive at my 8am class. After class, I get ready for the day. I have my other classes, prepare for meetings, then watch tv. Complete homework and go to bed. I get food along the way and socialize if I can.
What are three things you're grateful for right now?
1)being healthy, and safe
2) being quarantined with my family (although it can get annoying) i'm glad I can have in person contact if i need. I make sure to reach out to people who I know are living by themselves.
3) still being in class so that I have things to do (would rather not have tests).
Is there anything else you would like to share with us?
I have noticed that my use of social media has skyrocketed. I go from Instagram to Tiktok, then Snapchat and Twitter (only to see any breaking news). I am trying to use it less, because I know people are not going places and posting as much, but I still want to see if people are breaking quarantine, or what hobbies they have picked up.