NCAA to Change NIL Laws

All college student-athletes know the rules they must follow set by the National Collegiate Athletic Association (NCAA). One of the most critical rules is that athletes are not allowed to accept compensation in order to maintain an 'amateur' status. However, this rule is about to change. 
The NCAA announced earlier this week that it would change this rule, allowing student-athletes to profit from the use of their name, images, and likenesses (NIL). The new plan would allow athletes to make deals with social media influencers, commercial appearances, meet and greet sessions, and much more.
 Even though the opportunities may seem great, there are several restrictions. One restriction is that students are not allowed to be paid by their universities. If athletes are paid by the university, this would mean that the student is an employee of the school. Furthermore, athletes would not be allowed to use a school or conference logo. By preventing athletes to use school or conference logos, it ensures that the student is being paid by the school. 
Many athletes will benefit from NIL laws. Football, Basketball, and Olympic athletes are likely to benefit the most because of how well known they are already. For example, two-time gold medalist Lilly King turned down, 'at least $100,000' in bonuses for setting world records from Fédération Internationale de Natation (FINA), the governing body for swimming. She turned down all this money in order to have the ability to compete for her school, Indiana University.  On the other hand, female athletes and athletes on teams who do not generate much money to universities are also to benefit. These athletes can earn more based on social media following and other moments of fame. The value of an athlete will soon be primarily driven by an athlete's social media following. 
The new law is exciting but there are rising concerns. A primary concern at the moment is the regulation of sports agents and advisers. Without any regulation, schools and athletes can hire agents to get the best endorsement deals. For athletes with private agents, agents may begin to pressure coaches into giving their clients more playing time. The huge focus on athletes will begin to affect coaches and schools. Labor economist Andy Schwarz said, "You'll see coaches' pay start to go down over time, you'll see locker rooms become less fancy over time and you'll see the offers to athletes grow". There is also concern about the impact of endorsement deals with recruiting. If it is legal for coaches to use endorsement deals when recruiting, this will put schools at an unfair playing field. Schools with better deals will clearly receive a commitment from an incoming athlete. Recruiting will become much more competitive than it already is. 
Of course, there is still time for NCAA to resolve the concerns regarding the new NIL Laws. Finalized NIL Laws are expected to be in effect at the start of the 2021-2022 academic year. 
About the Writer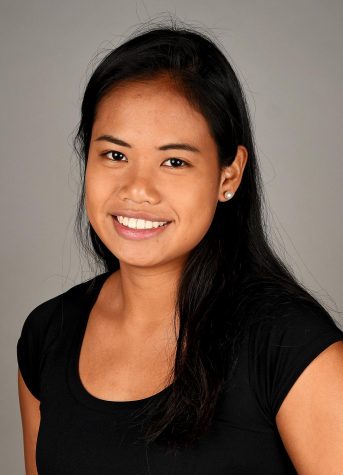 Isabelle Yee, Sports Editor
Isabelle Yee '21 is the Sports Editor for Concordiensis. She is an Economics Major and Psychology and Chinese double minor. In addition to writing for...