Quarantine Diaries: The features of life that mean the most to me are: religion, close friendships, and family. Always.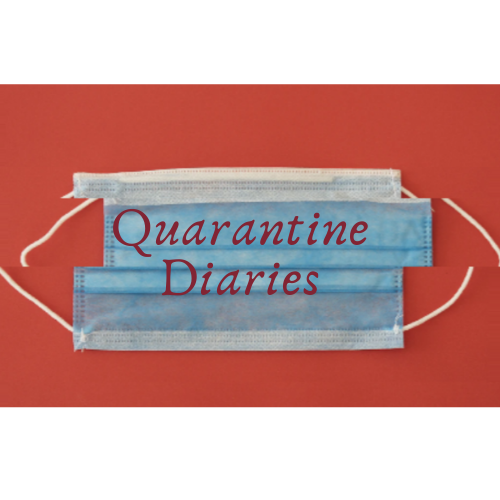 Name: Sidra Hasan
Connection to Union: Freshman
What are the three things that have fundamentally changed in your life due to the pandemic?
1) My relationship with my parents and siblings
2) My self-disciplining techniques
3) My sleep schedule
What are some new habits you have developed this term?
I have developed a habit of running and exercising more! Additionally, I am trying to make a habit of avoiding my phone until I complete a major portion of an assignment. My phone is a major distractor and it gets in the way of me committing my ultimate focus to a task.
What made you smile today?
A morning chat with my grandmother 🙂
How has your relationship with Union changed/evolved this term?
Since I am a commuter, in a way, I have felt more connected with my fellow students since we're all experiencing the same changes in schedule and academic life as a whole. Before the pandemic, I felt left out and isolated, yet, the quarantine has surprisingly brought me closer to people who I rarely interacted with. At the same time, I've grown some distance with some of my classmates and college friends, since our lack of in-person interaction has impacted our relationships as a whole. Despite being at home, college work and activity has kept me busy, and I'm learning to make the most out of my days, even with little to no socialization (with people outside my family).
What does an average day in your life look like these days?
An average day (now that I'm fasting and it is Ramadan) begins with me waking up early around 2-3 AM to eat the food that will sustain me for the rest of the day, go to bed, and then wake up around 9:30 AM, take a shower, do my makeup (having my makeup done makes me feel closer to normalcy since I'm starting my day off similar to how I would start my day in a non-quarantined day). After that, I usually review my chemistry lectures, go to my zoom lectures, and then take a break: I'm a huge fan of TikTok so I like to make short skits, especially if I feel confident in my appearance. Then, I go back to school work, FaceTiming friends, reviewing some of my volunteering plans, and then completing or trying to complete more school work until it's time for me to open my fast. By then, I eat and then my family and I sit to listen to some Quran recitation and drink tea. After that, I'll chill and watch Netflix and usually stay up until 2 the next day for my "suhoor", which is the early breakfast before sunrise and before your fast commences officially.
What are three things you're grateful for right now?
1) The health (physical and mental) of my family and me
2) My easy access to food and nourishment
3) Technology and internet
Is there anything else you would like to share with us?
Although the pandemic has been life-changing and uncomfortable at times, it has exposed me to the beauties and important facets of life! It has brought me closer to my family, it has encouraged me to reach out to people and friends who I had not found time to talk to during life when there was not this quarantine. I have also found more time to work out and discover/search for more internships and volunteer opportunities. Overall, it has put life in perspective and has permitted me to gain closeness to the features of life that mean the most to me: religion, close friendships, and family. Always.