Swimming & Diving loses in an away meet against RPI
On Friday night, the Men's and Women's Swimming and Diving Teams traveled to Troy to compete against Rensselar Polytechnic Institute (RPI) in a dual meet.
Starting the night was the 1000-yard freestyle where Kerry Kelly '20 won the event with a time of 10:59.08 on the women's side while Jack Tucker '23 took second place on the men's side.
In the 200-yard freestyle, Claire Hadelman '20 finished in third place and was followed by Emma Withey '23 who was in fifth and Anna Kennedy '22 in sixth place.
For the men, Zach Cormier '22 finished in second place with a time of 1:49.54. Cormier was just out-touched by RPI's Tony Min '23 who went 1:48.10. Teammate Brendan Egan '22 was also in the race, who finished in sixth.
In the 100-yard backstroke and breaststroke, the women were able to grab a second place finishes in both races with Elise Liebow '22 and Emily Quinn '20. Emma Donlan '22 took fifth in the 100-yard backstroke while Grace Athanas '23 was sixth and Tori Mullen '23 was seventh in the 100-yard breaststroke.
Owen Perks '20 snagged a third place finish in the 100-yard backstroke and Luis Angel '20 was fifth in the 100-yard breaststroke.
Kelly had her second win of the night in the 200-yard butterfly where she won the event with a time of 2:13.98 while teammate Isabelle Yee '21 took second place. As for the men's 200-yard butterfly, Seif Refaat '20 finished in second place and Tucker finished in third.
In the 50-yard freestyle Jess Frigon '22 was the first Dutchwoman to get to the wall with a third place finish as teammates Jaclyn Gehring '20 was in sixth followed by Mel Boyle '23 in seventh. In the men's 50-yard freestyle, Marcus Diaz '23 was the only Dutchman in the race and also had a third place finish.
The team continued to have strong swims in the second half of the meet. In the 100-yard freestyle Frigon took fourth, Hadelman in sixth and Athanas in seventh place.
The men's team took third and fourth place in this event, done by Refaat and Diaz.
The duo of Liebow and Donlan continued to have powerful swims in the backstroke events and they took third place and fifth place respectively while Perks finished in second place on the men's side.
Quinn garnered her first win of the night in the 200-yard breaststroke with a time of 2:33.36. Yee took fifth in the event and Gehring was sixth. Angel took third in this event with a time of 2:32.12. Both the women and men's team had dominating performances in the 500-yard freestyle.
Hadelman went a 5:37.43 which was good enough for third place and while Withey and Kennedy were in 4th and 5th respectively.
For the men, Tucker was second, breaking the five minute time barrier with a time of 4:58.53 while Cormier went 5:09.19 to take third. The 100-yard butterfly also proved to be a strong event for teams as Quinn, Boyle and Athanas place third through fifth.
Refaat and Egan snagged a second and third place finish respectively for the men's side.
In the final event of the night, Kelly gained her third win in the 200-yard I.M with a time of 2:14.74 and Mullen was fourth.
Cormier led the men's side with a second place finish, and teammates Angel and Diaz were and fourth respectively.
As for diving, Amanda Lopez '21 took second place in both the 1-meter and 3-meter board while Annie O'Donnell '21 took sixth and fifth respectively.
On Saturday, both teams traveled to Middlebury, Vermont to compete against Middlebury College and Clarkson University. The women's team lost to Middlebury 63-237 but won against Clarkson 161-130.
The men, unfortunately, lost to both Middlebury and Clarkson. Both teams return to action on January 22 as they take on Hamilton at Alumni Gym.
About the Writer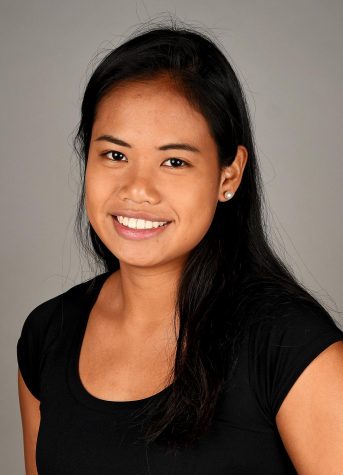 Isabelle Yee, Sports Editor
Isabelle Yee '21 is the Sports Editor for Concordiensis. She is an Economics Major and Psychology and Chinese double minor. In addition to writing for...