Men's Hockey Team falls against Boston University 7-3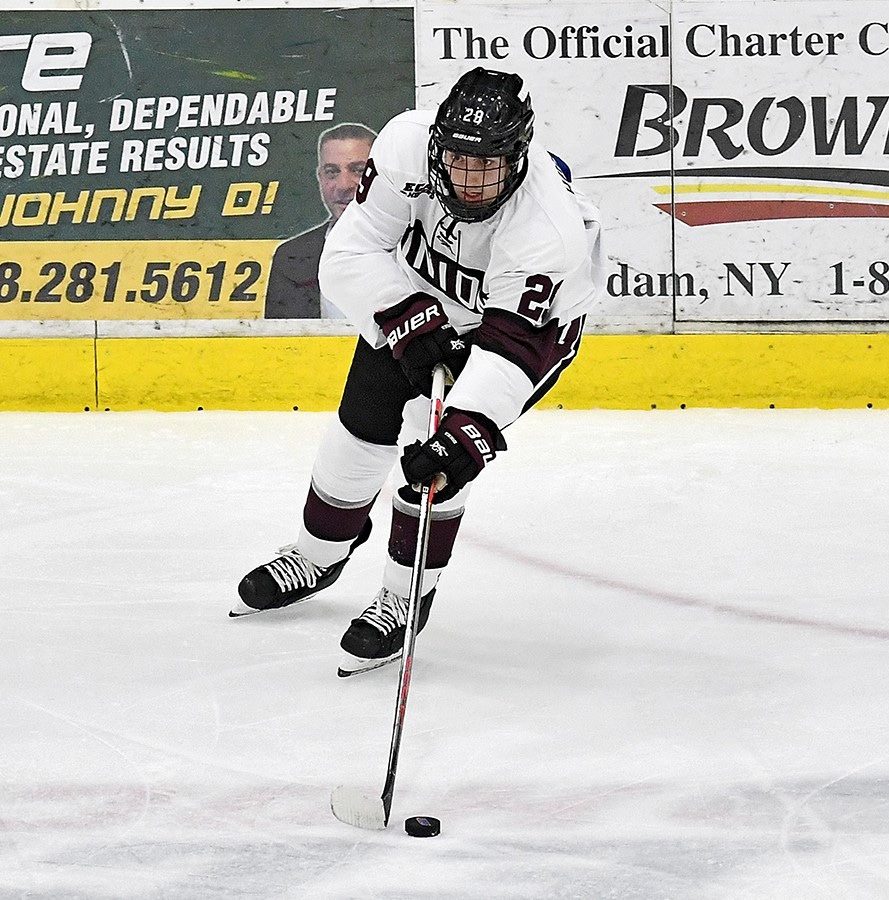 Isabel Yee, Columnist
October 10, 2019
On Saturday October 5, the Men's Ice Hockey Team played the first game of the entire 2019-2020 NCAA Division 1 Men's Ice Hockey season.
Both teams scored in the first period. The Terriers opened scoring as Matthew Quercia '22 scored for the Terriers with an assist from teammates Cam Crotty '21 and Robert Mastrosimone '23. Sean Harrison '21 won the following faceoff but the Terriers quickly gained possession of the puck and scored again less than a minute from their last goal. The Terriers led the game 2-0. The Dutchmen were quick to respond as Chaz Smedsrud '23 scored for Union with an assist by Alex Cohen '23 and Joseph Campolieto '21. In the final three minutes of play in the first period, forward Harrison found the net and tied the game 2-2. Harrison's goal was completed with assists from Josh Kosack '21 and Dyland Anhorn '23.
The Terriers played a strong second period as they held possession of the puck for a majority of the time. Boston University was off to a fast start, scoring two minutes into the period. They continued on to score two more times before the Dutchmen could respond. Union entered a power-play after Boston's Patrick Harper '20 was given a penalty for tripping. On ice for Union was Anthony Rinaldi '20, Lucas Breault '22, Campolieto, Brandon Estes '21 and Sam Morton '23. Anthony Rinaldi '20 scored for the Dutchmen with an assist from teammates Breault and Campolieto. Boston University scored two more times in the remaining five minutes, ending the second period with a score of 7-3 which would also be the final score of the game.
The Terriers outshot the Dutchmen 44-13, but Union goalie Darion Hanson '21 made 37 saves.
The team faced Army West Point on Sunday October 6; the game resulted in a 3-2 loss. The men return to the ice next weekend to take on Northeastern on Friday, October 11 and Saturday, October 12 at Messa Rink. Games are slotted for 7 p.m. and 4 p.m. respectively.