Facts you might not have known about Proctors Theatre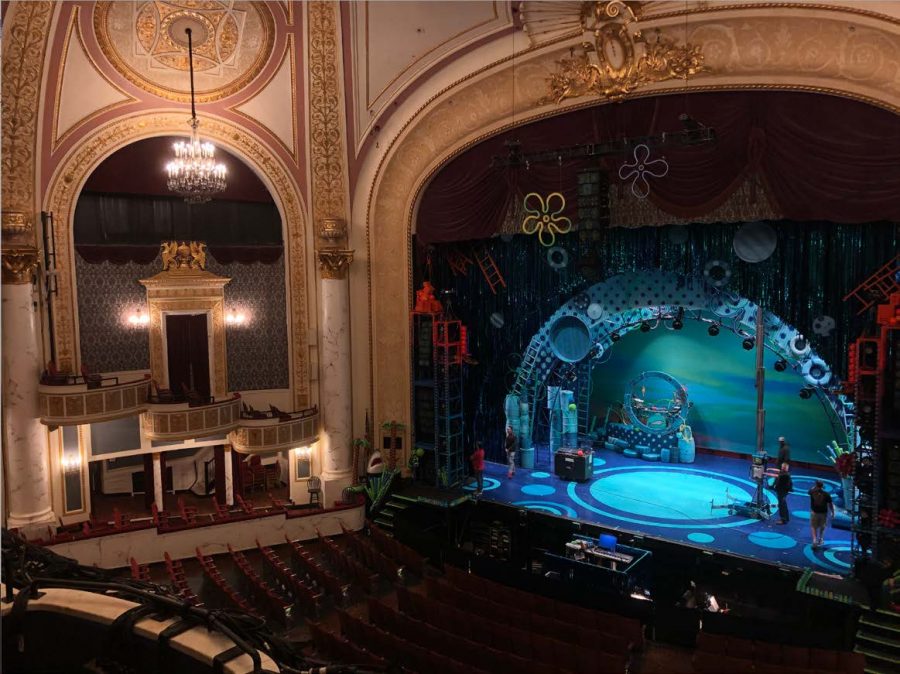 Marisa Peters, 807 Editor
October 10, 2019
Proctors Theatre, named after the "Dean of Vaudeville" Frederick Freeman Proctor, the "Dean of Vaudeville," has been an integral part of Schenectady's history since 1926. Thomas Lamb, a famous theatre architect who designed Madison Square Garden, is credited for its design. During this era, theatre and cinemas were intended to be commercial buildings. In fact, Lamb often reused the same design for multiple theatre venues, so you might be surprised to find yourself in familiar-looking theatres across the United States. This also means that the decorations are purchased and installed onsite as opposed to directly into buildings. Decorative elements, such as the theatre box panels on the second level, are often made out of steel and brick coated with plaster. The "marble" columns are made with a scagliola technique in which plaster is painted to resemble marble. Speaking of columns, when the pillars were cleaned during the theatre's last restoration, brown liquid began to seep out of the pillars. It turned out that this liquid was tobacco from allowing years of indoor smoking in the theatre, ew!
The theatre's initial claim to fame was as a vaudeville hall of back-to-back acts costing 35 cents for matinées and 50 cents for its evening shows. However, by the mid-20th century movies were on the rise. Its legacy can still be seen to this day as Proctors occasionally holds showings. If you're ever wondered why movies are referred to being on the silver screen? Projection screens like the one at Proctors might be able to answer that for you! Proctors' theatre's screen is made out of actual silver, as it is said that silver displays colors better than white screens.
In the 1960 and 70s, Proctors was actually in jeopardy of being demolished from rising operating costs and its foreclosure from tax evasion by a previous owner. Thankfully, preservationists had the theatre enlisted in the National Register of Historic Places in 1979 and the town of Schenectady bought back the theatre for one dollar. However, with great power comes great responsibility–if the theatre was to be altered even slightly it must be verified by a federal agency.
Ever wonder why Proctors' cafe is called Apostrophe? Up until 2007, Proctors Theatre was referred to as "Proctor's Theatre". This changed received significant backlash from Schenectady locals. Thus, when the theatre took ownership of the coffee shop in its theatre, they named it Apostrophe Café as an inside joke to give the community back their apostrophe. If that still doesn't suffice, don't worry, there's still the apostrophe on the marquis!
Last but not least, although the theatre's success has varied over the years, this summer's production of Hamilton grossed a record-breaking three million dollars in just 14 days!