Dutchwomen Volleyball home invitational at Union College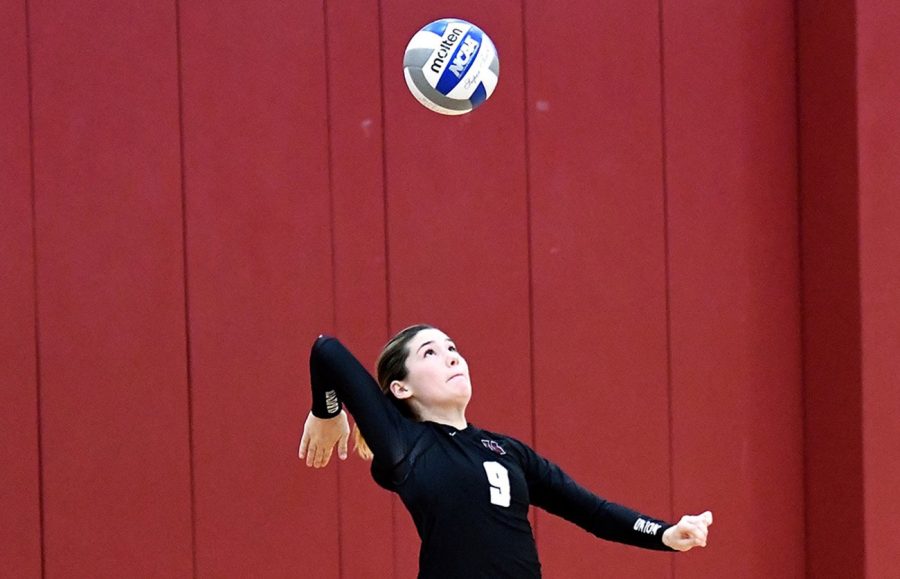 Seif Refaat, Sport Editor
September 19, 2019
Union College Women's Volleyball Team hosted a two-day invitational at the Viniar athletic center. On Friday, the Dutchwoman opened the invitational against Williams College and on the second day, the played against two teams U.S. Coast Guard Academy and Plattsburgh.
On Friday the 13 Union falls to Williams College 3-0. In the first set, the score between both teams was close. Erin Denham from Williams College scored the first point of the game, then Julia Louis from Union College scored the second point of the game. The first set was even on both sides, both teams scored points back and forth and until the final score was 25-22 to Williams.
In the second and third sets, the difference between the scored points got bigger with a result of 25-19 and 25-15, respectively.
On Saturday the 14 Union played opened the invitational against Coast guard. Lara Atalay, Julia Louis and Gillian Gore were Union leaders in the number of kills achieving 18,10, 10 respectively. Additionally, Lara Atalay attains 3 Aces the second-highest after Olivi Salvador who attained 5. Sage Shimamoto records 37 assists, the highest number of assists in the game. Both teams remained close in scoring with Union winning the first and the fourth set then Coast Guard winning the second, third set and fifth set. Resulting in Coast Guard winning the game.
At 3:00 p.m. on Saturday the 14 Union played their second game of the day against Plattsburgh. Union won all three sets in the game scoring 25-9, 25-21, 25-13, respectively. Junior Katie Moss helped the Dutchwomen win with her match-high 12 kills on 21 errorless attacks (.571 hitting). Freshmen Haley Kresch led in the number of assists achieving 21 assists in the game.
The Dutchwomen will return to action next Saturday with two matches at the Stevenson University Tri-Match.