Dancers prepare for joy-infused Steinmetz Day performance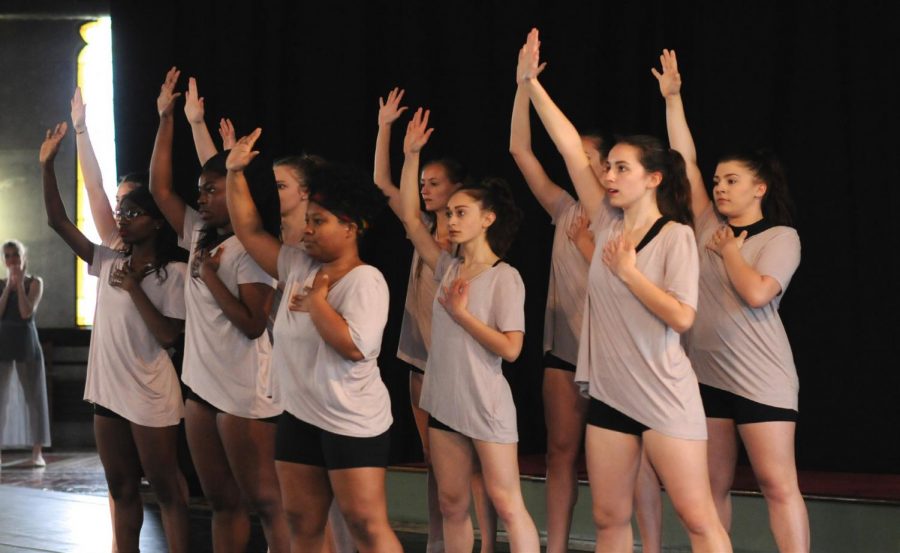 Miryam Moutillet, Director of the dance program
May 12, 2019
The annual Steinmetz dance performance will offer our large pool of students the chance to show their incredible skills, enthusiasm and love of dance on stage at the Nott Memorial.
The Lothridge Festival of Dance, presented during Steinmetz Symposium on Friday, May 10, will feature 90 performers. The event, set for 4:00 p.m., is supported by a gift from Charles Lothridge in memory of his parents, William, Class 1879 and Anna.
Faculty and student choreographers as well as many dance clubs will showcase their talent and original work in the hour-long show. The pieces will highlight an array of dance styles and our cultural diverse campus.
Featured are choreography by Dewi Aryani from Bali, Guest Choreographer Joan Kilgore Anderso and Dance Program faculty Laurie Zabele Cawley, Eric Hatch and Miryam Moutillet. Works also include dance minors, Emily Alston '19, Sydney DeCesare '19, Lilian Kurker '22, Shreya Srivastava '21 and Shannon West '19.
In addition, students from Bhangra Union, the African Dance, the Hip Hop, the In-Unison Step and the Latinex Clubs as well as the Dance Team will dazzle you with their unique moves.
This marks our 11 year of the Steinmetz dance performance at the Nott Memorial. Admission is free and open to the campus community.
Please note that attendance will be limited to the first 400 spectators. Overflow audiences can watch the performance on a live stream projection at Reamer Auditorium.
After the performance, the Theater and Dance Department will present the EdwardVillella Fellowship for dance.
The Steinmetz Symposium is named for Charles Proteus Steinmetz (1865-1923), the chief consulting engineer for the General Electric Company who taught electrical engineering and applied physics at Union. He was widely regarded as America's leading electrical engineer at the time.