Union Pride recently established LGBTQ+ resource space in Messa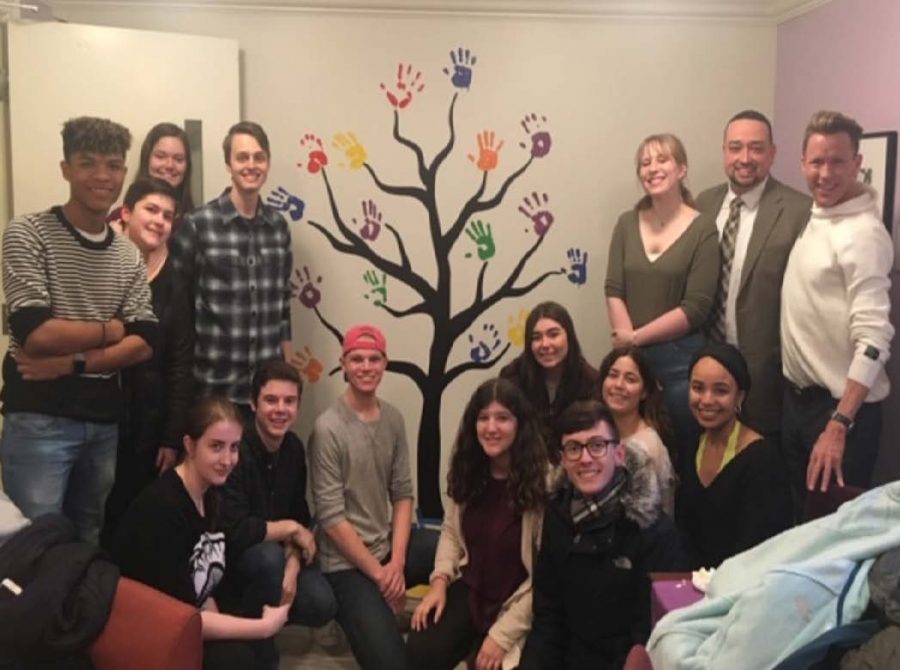 Sarah Tritt, Staff Writer
May 2, 2019
On Thursday, April 25, Union celebrated the official opening of the LGBTQ+ lounge.
The lounge, located in Messa house, was a study room a couple months ago, but has now been converted to a space for LGBTQ+ students and allies to hold meetings, events and to use the resources left there.
Former President of Pride Club and current member of the Presidential Committee on LGBTQ Affairs Sam Fogarty '20 came up with the idea for the space.
"I first thought of the idea when crossing through Minerva houses on tours during sophomore year and I thought of how underutilized many of the study spaces were," Fogarty explained.
He initially brought it to the Committee on LGBTQ Affairs, but also worked with "the Minerva Office and the Office of Multicultural Affairs, as well as Union Pride and Iris House" in order to make the transformation a reality.
Now, the room is drastically different from the study room it was just a few months ago. The outside of the door has a rainbow painted on it and the inside has been decorated with artwork and photographs by or of queer members of the Union community.
Inside the room there is a large tree decal on one wall, decorated with handprints from many LGBTQ+ or allied students and faculty. The counters and tables have a collection of magazines, books, pamphlets and flyers, both of the entertaining and informative variety. These are free and available for students to borrow at any time.
When asked about the room's importance to campus, Fogarty cited "the growing population of LGBTQ+ identifying students" as one of the main reasons the space is a necessity.
According to Fogarty, the room is important as a space for all LGBTQ+ students on campus, whether they are members of Union Pride or not, to have a designated place to go where they can feel safe and comfortable. Fogarty emphasizes this importance, saying the lounge "creates an area on campus for students to learn more about queer identities, access resources and simply hang out." By providing a specific location for queer students, Fogarty believes that the school is "taking a step in the right direction for making the campus a safe space for LGBTQ+ students."