Softball team lost to Liberty League rival RPI last weekend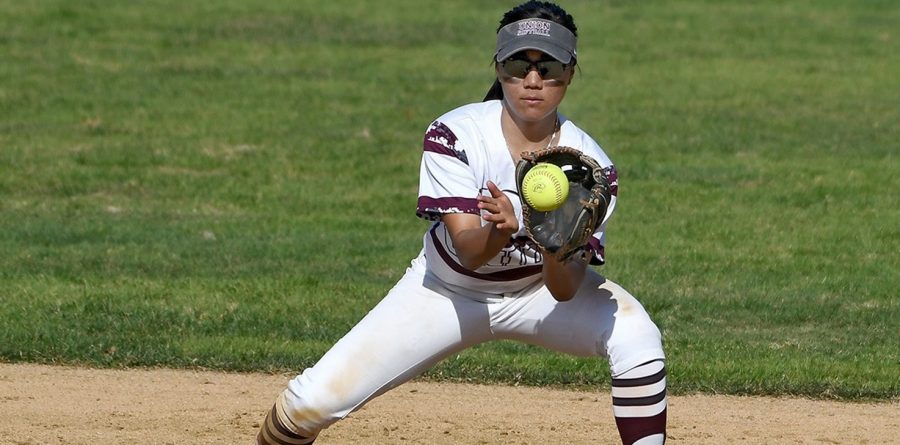 Jack Wassik, Sci/Tech Editor Emeritus
April 28, 2019
The softball Dutchwomen competed against Rensselaer Polytechnic Institute Engineers in a pair of games on Sunday, April 21.
The first game ended with a score of 2-0. Stuart Buxton '21 a was the only Dutchwomen to hit during the game during the third inning after one out.
Makayla Koehler '21 was able to yield six hits during seven innings of the game. Unfortunately, Rensselaer Polytechnic Institute (RPI) was able to score the game winning hit during the opening of second inning, after the first being fruitless.
RPI was able to follow this score up with a second point in the third inning to conclude the scoring.
The second game of Sunday game out with a score of 8 -1, with the RPI Engineers coming out again on top of the Dutchwomen. Dutchwomen Kelsey Hartsoe '19 was able to lead Union with two hits, while Dana Dolinko '19 and Buxton were able to each hit one themselves.
The Engineers were able to score three runs in both the first and second inning leading the game with a 6-0 lead into the third inning.
Dutchwomen Julissa Malana '22 was able to cross home-plate during the third inning to come up with a score of 6-1.
The RPI Engineers were able to follow up with two more runs during the fifth inning, ending the game with a score of 8-1.
The Dutchwomen will returned to the field the Tuesday, April 23, hosting SUNY Oneonta at Union College with a pair of games that started at 3:30 p.m.