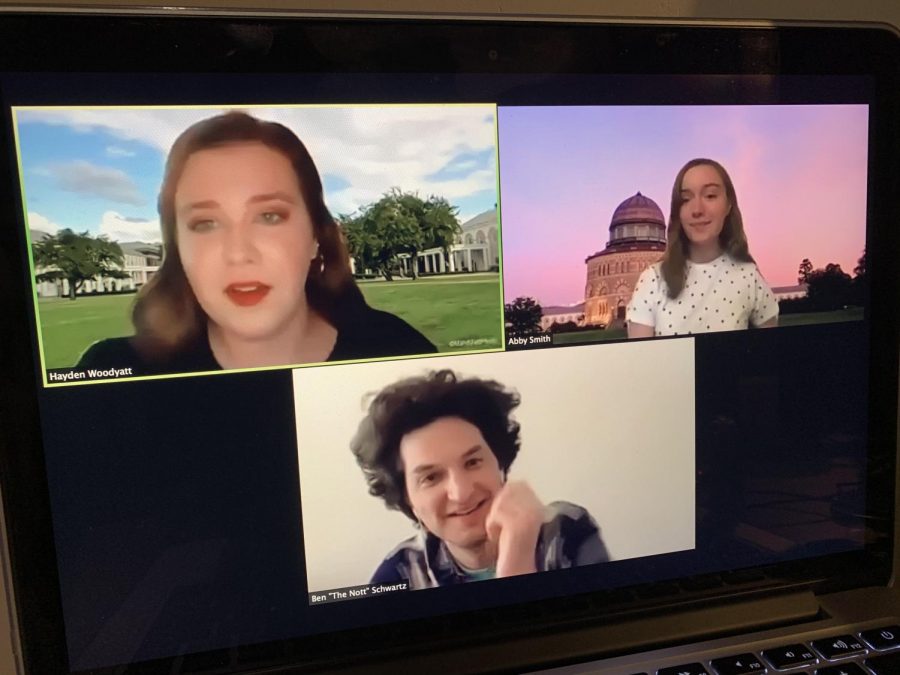 On Thursday, May 21, Union alumnus Ben Schwartz '03 virtually joined the campus community in a Q&A session, presented by the Minerva Program and Speakers Forum. The event, which was moderated by Union students Hayden Woodyatt '20 and Abby Smith '23, covered a range of topics, including about Schwartz's time at Union, and experiences afterwards. 
Schwartz graduated from Union with a double major in psychology and anthropology, and is best-known for his portrayal of Jean-Ralphio Saperstein on the sitcom Parks and Recreation, as well as being cast in the upcoming Netflix show, Space Force, which also stars Steve Carell. 
More than 300 people signed into the Zoom session, witnessing the easy-going discussion. Schwartz, who grew up in the Bronx, explained that he has been coping with quarantine through continuing to work, having recently sold a script and taking part in press for the aforementioned Space Force series. 
A number of college community members were invited to ask their questions to Schwartz, with the first one up being Professor of Behavioral Sciences, in the psychology department, Ken DeBono. Professor DeBono had been one of Schwartz's teachers during his time at Union, and Schwartz had spent part of his day in DeBono's Zoom class. Schwartz explained that DeBono, who has been teaching at Union for more than thirty years, had treated him as a peer, causing mutual respect between them.
The first student to question Schwartz was Haley Salisbury '23. Salisbury explained that meeting Schwartz was a "surreal" experience, and that it was great that he seemed to "love talking to Union students and alumni." Moreover, Salisbury reported how there was a desire to welcome Schwartz especially, in order to "bring the Union community together," despite us not physically being on-campus. It was hoped that having someone successful who was once a Union student would "spark a sense of pride" in students, alumni and faculty. 
Woodyatt, one of the two moderators, volunteered for the opportunity. She explained her belief that Schwartz is "really talented", as well as being "fun, nice and easy to talk to." Regarding the importance of having alumni speakers despite not being at college, Woodyatt described the importance of "keeping the Union community alive," and that it is important to "stay connected even when we aren't together."
Schwartz was excited to carry on the event past the allotted time, and was eager to answer as many questions as possible. He also expressed a willingness to visit Union in the future for another speaker event.