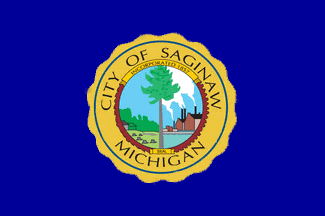 On Thursday April 30, the day after Governor Gretchen Whitmer of Michigan extended a stay-at-home order, protesters, many armed with assault rifles and other firearms, marched into the Michigan State Legislature, according to the BBC. Many of them didn't have any sort of protective gear such as masks or gloves. Images of the scene reveal that those involved were not practicing any state or federal guidelines regarding social distancing.
BBC further reported that the rally was named the "American Patriot Rally", and was organized by the group Michigan United for Liberty. Over the past month, Governor Whitmer has been the target of backlash from groups claiming that her stay-home-orders exceed her authority, or threaten the state economy too greatly.
It was not illegal for protesters to carry their firearms into the state house. According to the Michigan State Police website, the only places where Michigan open-carry laws do not protect individuals carrying weapons in public are "a depository institution (eg bank or credit union), a church or other place of religious worship, a court, a theater, a sports arena, a day care center, a hospital, or an establishment licensed under the Liquor Control Code." However, this doesn't apply to a person with a "Concealed Pistol License (CPL) from any state", according to Michigan State Police.
President Donald Trump has made clear his support of the unrest taking place in Lansing. He tweeted on April 17 for disgruntled residents to "LIBERATE MICHIGAN". On May 1, he tweeted that the armed group inside the house of duly elected officials were "fine people", and that Governor Whitmer should "give a little bit" and "make a deal".
State Senator Dayna Polehanki, who represents Michigan's 17th State Senatorial District, tweeted an image of men bearing assault rifles in the gallery of the State Senate chamber. "Directly above me, men with rifles yelling at us. Some of my colleagues who own bullet proof vests are wearing them." Michigan State Police officers screened people's temperature as they entered the building according to the BBC.
The Michigan Freedom Fund, which helped organize the original April 15 protests in Lansing, has insisted that it is a grassroots movement, according to The Guardian. The news outlet has reported that the fund received $500,000 USD from the prominent Devos family. Betsy Devos is President Trump's current Secretary of Education.
On April 30, the Michigan Government website reported that there were "41379" cases of COVID-19 in the state and "3789" deaths.