Macron Calls for European Solidarity and Democracy amidst the pandemic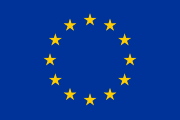 French President Emmanuel Macron called for unity and cooperation among the European Union member states against COVID-19 in an interview with The Financial Times on April 16. His main concern, according to the Times article, was the collapse of the bloc as a "political project" if wealthier members, such as Germany and the Netherlands, didn't commit to a mutual debt agreement mutual. This would provide relief for the countries like Spain, Italy, and France that were severely affected by the pandemic.
In his interview with the Times, the president  warned against turning inward, believing it will cast the EU as nothing more than a "single economic market" with no consideration to the "human factor", and give rise to right-wing populists in poorer countries.
"Macron's concerns might be reasonable. Italy has had a tendency to vote extreme right in reaction to economic or political issues," says Lucie Marchand, a teaching assistant at Union from France, and a prospective graduate student in European studies. "This is quite direct to put it, but when Italy implements protectionism it is likely to happen through nationalism." Marchand did emphasize, however, that not all countries handle these matters the way France does, citing Spain's swing left after the economic collapse of 2008 as an example.
According to Times, Macron is seeking a "joint fund or EU budget allocation of about 400 billion euros [432.05 billion USD]  in addition to emergency assistance already offered by the European Central Bank and other EU institutions to mitigate the economic fallout of coronavirus related lockdowns across the bloc." This  proposition has gained the support of countries in Southern Europe such as France and Italy, but wealthier countries like Germany and the Netherlands resist due to the burden that would be laid on them.
When asked by the Times, if the Eurozone could meet its demise without solidarity, Macron answered, "yes, we must be clear– and also of the European idea." Marchand echoed his concern about the end of the concept of Europe as a larger state made of states. "Displaying divided political interests [among member states] would show to the rest of the world (especially Russia) that the Union is weak and struggles to make its members unified and aiming at the same goals; also ensuring a minimum of democratic standards."
Macron looks to Hungary as an example of how this crisis is a threat to democracy, with Parliament voting to give even greater powers with little oversight to its prime minister, The Financial Times reported. Marchand sees this as a greater threat to the bloc's credibility as a forefront to democracy since "if some countries start having totalitarian temptations within its scope, the EU [is] no longer a credible political power."
According to website for the European Center for Disease Prevention and Control, the COVID-19 cases for Europe, including the UK, show that Europe has 1 158 623 cases.  The five countries reporting most cases are Spain (213 024), Italy (189 973), Germany (150 383), United Kingdom (138 078) and France (120 804).
About the Writer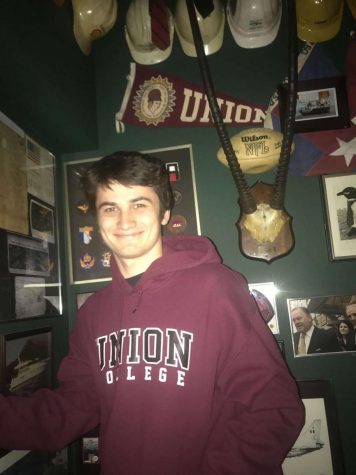 Chris Doyle, World /Business Editor
Chris Doyle '21 is the Editor of the World News Section for the Concordiensis. He is an English major from Shelter Island, NY. When not reading or writing,...