Men's Soccer takes its first loss against Vassar College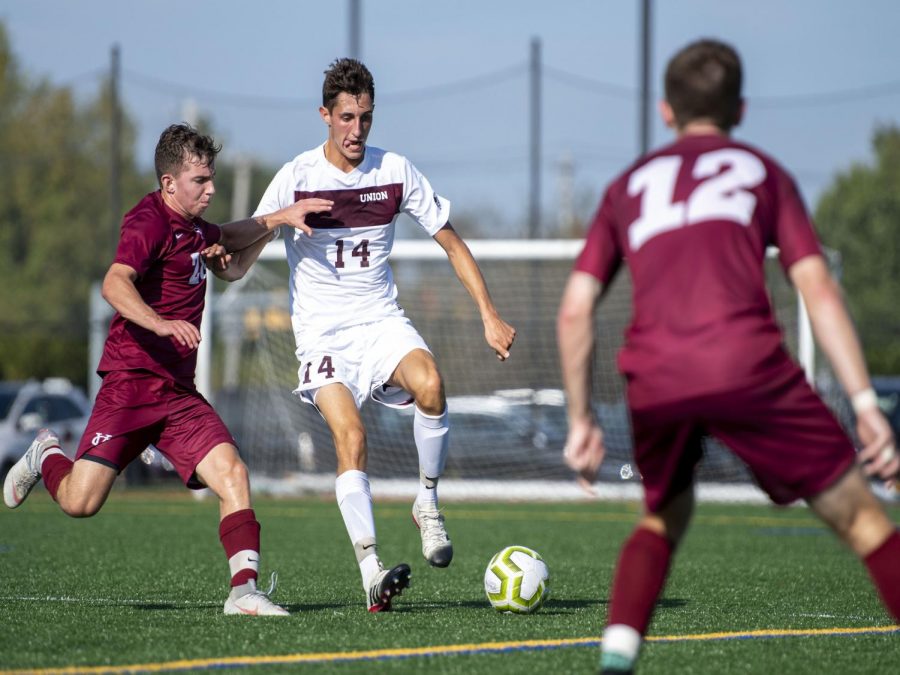 Annie O'Donnell, Columnist
October 3, 2019
The Union College Men's Soccer team hosted Vassar College on Saturday, September 28, 2019 at College Park Field.
The Dutchmen's season opening eight-game winning streak halted with a 1-0 conference loss. They move to 8-1 on the season and 1-1 in Liberty League play with the loss.
The Dutchmen and the Brewers both had 10 shots in the game, but Union couldn't seem to find the net.
Only three of the Dutchmen's shots were on goal, while the Brewers had six. Evan Farr '23 had two shots on goal for the Dutchmen and Jeremy Conn '20 had one.
Trevor Krupp '21 played the whole game in net and made five saves during that time. The Dutchmen nearly knotted the score in the 59th minute when a curling free kick by Conn from 25 yards out caromed off the post and came back out.
The Brewers scored the only goal of the game in the 37th minute on a strike from Jonathan Bow. Bow got a pass from Owen Fauth and shot it past Krupp from 15 yards out to give them the early lead.
The Dutchmen now sit at a 8-1 record for the season with a Liberty League Conference record of 1-1.
The Dutchmen go on the road, and travel to RPI in Troy, N.Y. for a Liberty League match on Saturday, October 5, 2019. Kickoff is at 6:00 p.m.